'Same as 9/11': Edgy senator compares 'Russian meddling' to murder of 3,000 Americans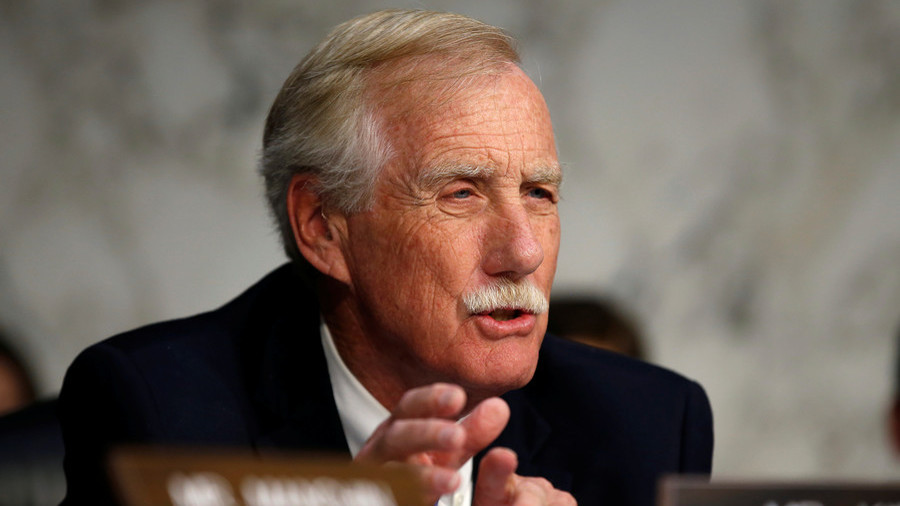 Angus King, an independent US Senator for Maine, told a crowd of first responders that Russia's alleged 'meddling' in the 2016 election was "the same kind of attack" that took place on 9/11.
"They used airplanes into towers," King said on Tuesday, describing the 9/11 attacks. "Now people can use the click of a computer key in St. Petersburg, Russia to attack," the lawmaker continued.
"It's an attack that continues and it's the same kind of attack today that occurred in 2001," King told the firefighters and first responders.
Except it's not. In 2001, 19 Saudi terrorists hijacked jetliners, murdered 3,000 Americans, and dragged the US into ongoing wars in the Middle East. In 2016, 'Russian hackers' allegedly stole some Democratic Party emails, bought some Facebook ads, and shared pro-Trump memes online.
King's Republican opponent, Eric Brakey, slammed King for his "crass" comparison.
"I am appalled that Angus King, on today of all days, compared the brutal terrorist attacks of 9/11 and the murder of over 3,000 innocent Americans to Russian computer hackers," read a statement from Brakey. "The two things are simply incomparable, and reflect the deranged thinking of Angus and his liberal allies."
King was ridiculed by the right on Twitter. Radio host Herman Cain mocked the senator for offering "a take so hot that you need an asbestos suit and those big iron blacksmith tongs just to watch it."
13 Russian citizens and three Russian companies have been charged with interfering in the 2016 election by White House Special Counsel Robert Mueller's ongoing 'Russiagate' investigation. However, upon indicting the Russians, even Deputy Attorney Rod Rosenstein admitted that there was no proof the election result was actually affected.
In addition, many of the 'Russian ads' on Facebook were unrelated to the election or shared after November 2016, many were never seen at all, and even Facebook's vice president of advertising said that "swaying the election was not the main goal."
On the 17th anniversary of the 9/11 attacks, King is not the only edgy 'Russiagater' comparing political advertisements to terrorist attacks. Roll Call cartoonist Robert Matson marked the day with a crude cartoon showing a Russian airplane flying into two towering ballot boxes.
Like this story? Share it with a friend!