Locked & loaded: Russian S-300s & S-400s roll out in huge military war games (VIDEO)
Russian S-300 and S-400 air defense missile systems are put in combat mode to practice hitting targets in the largest military drill the nation has held since the 1980s.
A video released by the Russian Defense Ministry shows cranes placing surface-to-air missiles on launch vehicles, while soldiers monitor radar in command centers. The launchers are later set into firing position, ready to shoot down incoming aircraft and enemy missiles. The Pantsir-S missile-gun systems can also be seen securing the area.
"We have repelled an enemy aerial attack. The unit has executed its task with excellence," the battery commander, Lieutenant Colonel Maksim Voronoy, said.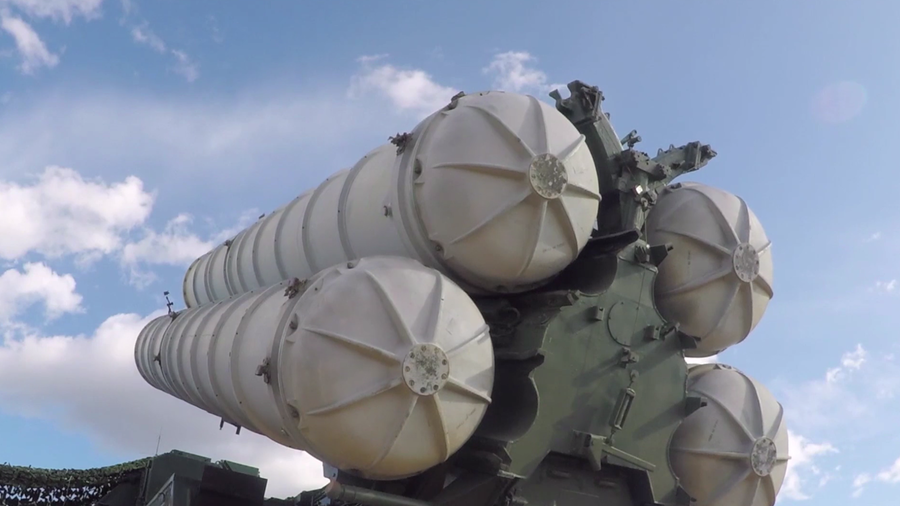 The air defense units were deployed to Russia's Far East to participate in Vostok 2018 – a massive week-long exercise involving about 300,000 troops and tens of thousands of combat vehicles.
Like this story? Share it with a friend!
You can share this story on social media: