US recalls diplomats from El Salvador, Panama & Dominican Republic over rejection of Taiwan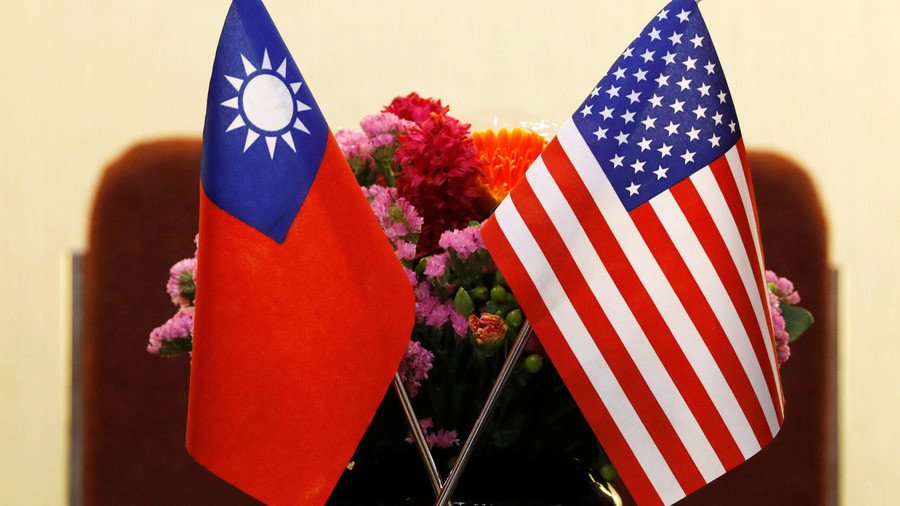 The recent recognition of Beijing's One China policy by three Latin American countries has prompted the US to recall its ambassadors from the Dominican Republic, El Salvador and Panama.
Dominican Republic Ambassador Robin Bernstein, US Ambassador to El Salvador Jean Manes, and Charge d'Affaires in Panama Roxanne Cabral were all recalled "for consultations related to recent decisions to no longer recognize Taiwan," the State Department said.
The US will now discuss ways in which it "can support strong, independent, democratic institutions and economies throughout Central America and the Caribbean," after the countries' governments switched their allegiance from Taipei to Beijing.
State has called back to D.C. the U.S. ambassadors to Dominican Republic and El Salvador, and charges d'affaires to Embassy in Panama "for consultations related to recent decisions to no longer recognize Taiwan" pic.twitter.com/7Db5gG6ubc

— Robbie Gramer (@RobbieGramer) September 7, 2018
All three Central American states switched their formal relations in favor of Beijing recently, with El Salvador recognizing the One China principle in August, the Dominican Republic in May, and Panama in June 2017. Washington instead continues to voice active support for Taiwanese President Tsai Ing-wen and the island's independence from mainland China.
Recognizing the One China principle has been the cornerstone of Sino-American relations for decades, but Donald Trump began challenging it from the start of his presidency. During his time in office, Trump signed the Taiwan Travel Act, paving the way for reciprocal visits between US and Taiwanese officials. This summer, Washington unveiled a flashy new complex as the headquarters of the US-funded American Institute in Taiwan (AIT), viewed as the de facto US embassy on the island.
In addition to periodically aggravating China by sailing its destroyers through the narrow waterway of the Taiwan Strait, the US is also seeking to sell arms to Taipei. Amid the ongoing Sino-American trade conflict, US lawmakers on Monday introduced the Taiwan Allies International Protection and Enhancement Initiative (TAIPEI) Act to support the island's diplomatic recognition.
"This legislation is intended to strengthen Taiwan's standing around the world and comes in response to several nations breaking official diplomatic ties with Taiwan, due to Chinese pressure and bullying tactics," US lawmakers said, introducing the legislation that would authorize the State Department to downgrade the country's relations with any government that fails to recognize Taipei.
Think your friends would be interested? Share this story!
You can share this story on social media: