US 'strongly encourages' Paraguay not to move its embassy from Jerusalem back to Tel Aviv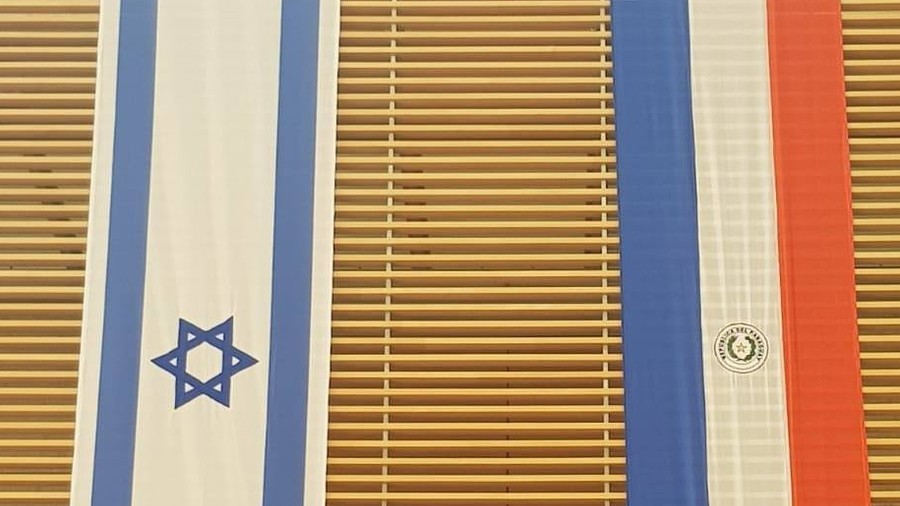 Washington has urged Asuncion to think twice about the "historic relationship" between the US, Israel and Paraguay, and reconsider its decision to move the country's Israeli embassy back to Tel Aviv.
After Paraguay announced plans to move the embassy, Vice-President Mike Pence was quick to get President Mario Abdo Benitez on the line. "The vice president strongly encouraged President Abdo Benitez to follow through with Paraguay's previous commitment to move the embassy as a sign of the historic relationship the country has maintained with both Israel and the United States," the White House said in a statement on Thursday.
In May, Paraguay joined a tiny list of countries that opted to follow US' suit by moving their embassies in wake of Donald Trump's recognition of the holy city as the capital of the Jewish state.
On former president Horacio Cartes' orders, Paraguay's embassy officially moved to Jerusalem on May 21, less than a week after the United States relocated its mission. Guatemala also relocated their diplomatic mission to the city, which the Jewish nation views as its historic capital.
Despite the move, which was well-received at the time by Israeli politicians, including Prime Minister Benjamin Netanyahu, Abdo Benitez, who took office in August, decided to reverse the relocation. In retaliation, Israel announced that it would close its embassy in the South American country.
The new president, however, rushed to defend his move by stressing that "Paraguay is a country of principles," which strives to achieve "broad, lasting and just peace" between Israelis and Palestinians by following international law.
Amid massive disapproval from the Jewish community, the Arab League applauded Asuncion's choice, while the Palestinian Authority branded Paraguay's decision a "diplomatic achievement," promising to "immediately" open its representation in the Latin American country.
Think your friends would be interested? Share this story!
You can share this story on social media: