Sen. Warren says Trump may be unfit for office as hysteria over NYT op-ed reaches fever pitch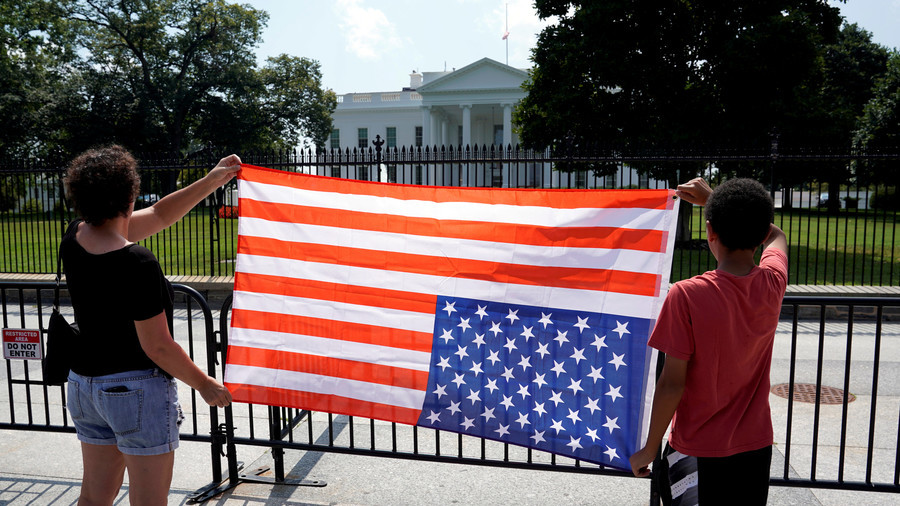 Senator Elizabeth Warren (D-MA) has said that it may be time to use constitutional powers to remove Donald Trump from office, as the frenzy over an explosive New York Times op-ed continues to consume Beltway insiders and pundits.
The opinion piece in question, titled "I Am Part of the Resistance Inside the Trump Administration," was allegedly penned by an anonymous senior administration official. It claims that there is a group of "adults" who are working to subvert the president's "amoral" decisions.
Warren said that if these allegations are true, the "resistance" inside the administration should use powers vested in the constitution, instead of submitting anonymous op-eds to the New York Times.
"If senior administration officials think the president of the United States is not able to do his job, then they should invoke the 25th Amendment," Warren told CNN on Thursday. The senator was referring to a provision in the constitution which allows for the vice president to become president in the event of death, resignation, removal from office or impairment that prevents the current president from fulfilling his or her duties.
Warren's comments come amid a flurry of speculation about the identity of the mysterious op-ed author.
The BBC combed over the text, noting that there were 19.3 words per sentence on average, and three uses of the passive tense, concluding that the text shares similarities with Vice-President Mike Pence's curt, occasionally passive prose.
Pence, however, has denied penning the op-ed.
A separate and equally thorough analysis conducted by WikiLeaks revealed that the author is "likely to be an older, conservative male" – a not-so-radical assertion that sparked a tsunami of snarky Twitter commentary.
However, most of the well-known elderly white gentleman in Trump's administration have staunchly denied having anything to do with the salacious op-ed. Aside from Pence, there's already a laundry list of white guys (and even a few white women) who have denied being the anonymous author, including Secretary of State Mike Pompeo; Defense Secretary Jim Mattis; Treasury Secretary Steven Mnuchin; Attorney General Jeff Sessions; Kirstjen M. Nielsen, the secretary of homeland security; John Bolton, the national security adviser; and Dan Coats, the director of national intelligence.
The secretaries of agriculture, commerce, education, energy, health and human service, housing and urban development, interior, labor, transportation and veterans affairs also have all disavowed the piece.
Even the heads of the CIA and FBI have joined in the chorus of denials.
The hunt for this presumably "old white guy" has apparently become desperate: Senator Rand Paul even recommended that the president force members of his administration to take polygraph tests.
The hunt for the mystery wordsmith could take time, however: There are hundreds of government jobs that could be considered 'senior level.'
In the meantime, the anonymous #Resistance will undoubtedly continue.