2,000 fish likely cooked to death in extreme California heatwave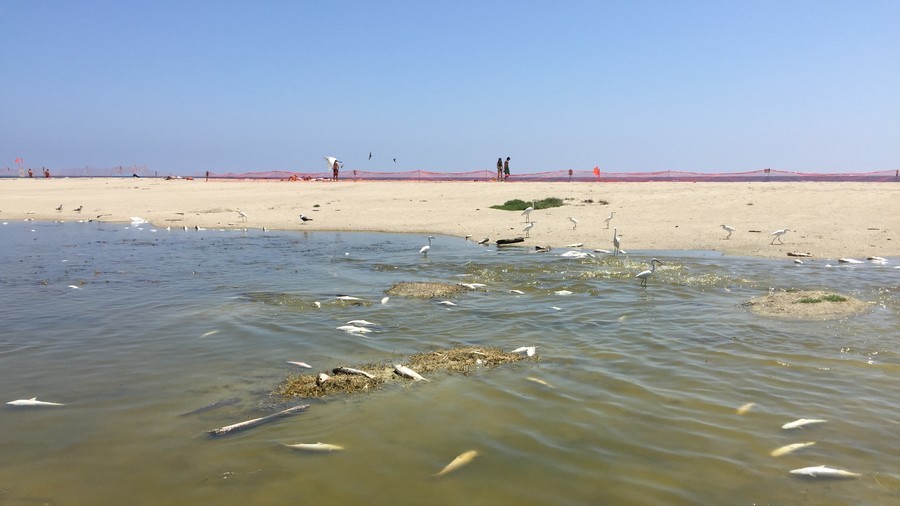 Authorities are pointing the finger at extreme heat as thousands of fish were found dead in southern California after apparently being exposed to a lake's harmful bacteria following a period of intense weather in the state.
READ MORE: Mysterious mass death of Baikal earless seals puzzles scientists (VIDEO)
Some 2,000 striped mullet were discovered dead in Malibu Lagoon and Creek. The coastal inlets are home to several other species of fish. However, it was only the striped mullet that fell victim to the mass fish mortality, an event that has left State Parks officials scratching their heads.
Temperatures in the inlets were recently found to be around 27-28°C, which is thought to be the upper limit at which striped mullet can survive.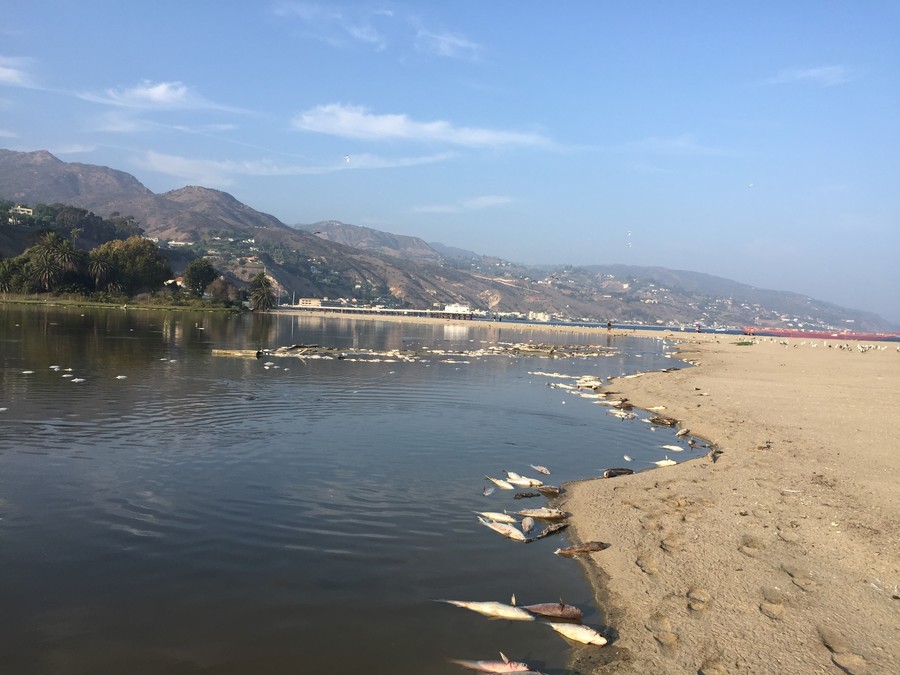 "The cause of the mortality is unknown, but recent high water temperatures associated with the recent heat wave may be a prime culprit," California State Parks said in a statement.
"High temperatures can decrease the available dissolved oxygen levels in the water or promote increased algal or bacterial growth."
Temperatures have been soaring across the state in recent months. In July, California suffered a historic heatwave with temperatures as high as 40 degrees being felt in coastal areas.
READ MORE: Mystery surrounds death of 30,000 fish at Indian lake (VIDEO)
Park officials said that while it is normal practice to leave the carcasses of dead fish on site for native wildlife to scavenge as food, the sheer number of fish meant that they would have to be removed. Craig Sap, superintendent of California State Parks' Angeles District, told the Los Angeles Times that the smell was "pretty odoriferous."
Like this story? Share it with a friend!
Subscribe to RT newsletter to get stories the mainstream media won't tell you.