Thai cave rescuer who Elon Musk called 'pedo guy' prepares to sue for libel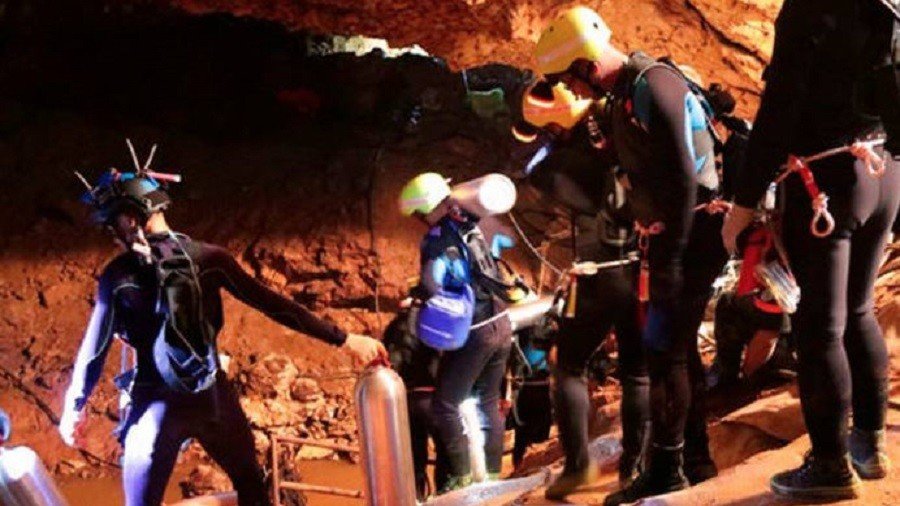 British diver Vernon Unsworth, who played a key role in the rescue of a Thai youth football team from a cave, is preparing to sue Tesla CEO Elon Musk for libel. It emerged after Musk wondered why he's been spared legal action.
The British cave explorer and diver who pinpointed the location of the 12 boys and their coach inside the Tham Luang cave complex, paving the way for their rescue in July, has been preparing a lawsuit against embattled SpaceX and Tesla CEO Elon Musk, it has been revealed.
In a letter sent to Musk by Unsworth's attorney, L. Lin Wood, on August 6 and released on Wednesday, Wood accused Musk "of false and defamatory statements conveying that Mr. Unsworth is a pedophile." Ironically, the letter surfaced after Musk himself wondered why Unsworth hadn't sued him, while discussing a separate story on Twitter.
"I am in the process of preparing a civil complaint for libel against you. In an attempt to avoid litigation and to see the public record corrected, I invite you or your legal representatives to contact me," Wood writes. It's unclear whether Musk missed the letter or ignored it.
Numerous commenters have called out Musk over his offhand defamatory statement. "Did you investigate at all before making serious and unsubstantiated accusations?" one user wrote, and another added: "Isn't the burden of proof on you, Elon?"
Musk's bizarre allegation came after Unsworth accused the Tesla CEO of using the Thai cave rescue ordeal to stage a publicity stunt. The embattled tech entrepreneur volunteered to build a "kid-sized submarine" to get the children out, but the Thai authorities rejected his assistance, prompting Musk to say that the provincial governor in charge of the rescue was "not the subject matter expert."
Unsworth emerged as one of the harshest critics of Musk's plan, arguing that the submarine "had absolutely no chance of working" as Musk lacked any notion of "what the cave passage was like." Without mincing his words, Unsworth suggested that the entrepreneur could "stick his submarine where it hurts."
Since then, the two men have been at loggerheads, with Musk calling Unsworth a "pedo guy." He is could now be facing a lawsuit over the remark. It appeared that the controversy might have ended with Musk apologizing for his outburst and deleting the tweets shortly after, but on Tuesday, the whole issue was reignited again.
This new chapter of the 'pedo guy' controversy is a fresh display of Musk's recent erratic behavior. Several weeks earlier, he stunned the business world by announcing that he was taking Tesla private. He later rowed back on his words, saying that the company would remain public, while complaining that a heavy workload of about 120 hours per week had dealt a blow to his emotional and physical health.
You can share this story on social media: