Elon Musk appears to reaffirm 'pedo guy' smear against British cave diver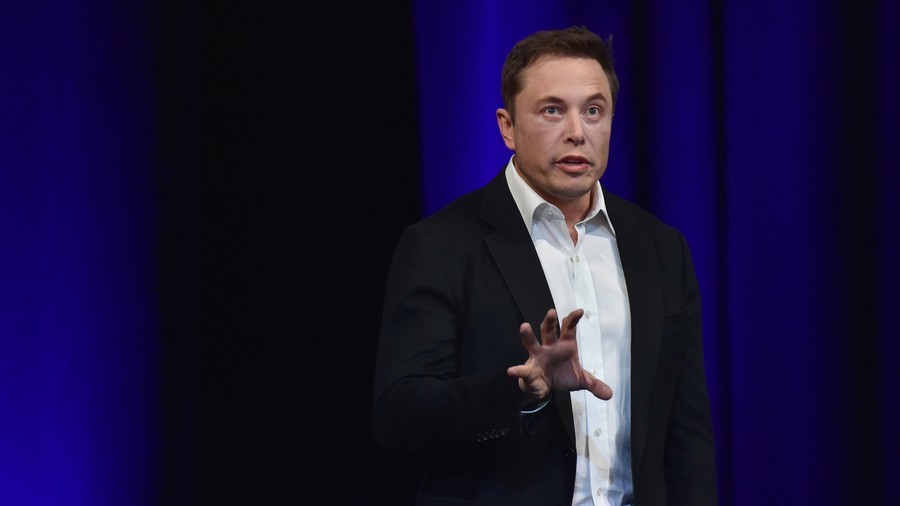 After all of the problems over tweets concerning taking Tesla private and calling a British man, involved in the Thai cave rescue, a 'pedo', Elon Musk doesn't seem to have learnt his lesson.
Despite the threat of a lawsuit, the eccentric CEO took to Twitter to reignite the 'pedo' issue once again. Responding to criticism by a Twitter user, Musk appears to confirm his previous accusation against the rescuer Vern Unsworth. "You don't think it's strange he [Unsworth] hasn't sued me? He was offered free legal services," Musk wrote on Tuesday.
You don't think it's strange he hasn't sued me? He was offered free legal services. And you call yourself @yoda …

— Elon Musk (@elonmusk) August 28, 2018
Last month, in a series of tweets, which were later deleted, Musk called cave diver Vern Unsworth a 'pedo guy', after Unsworth criticized Musk's plan to use a mini-submarine in the rescue of young boys trapped in a cave in Thailand. The billionaire was apparently upset with the rescuer for calling his offer a "PR stunt."
Musk sent the machine to the Tham Luang Cave in Chiang Rai, northern Thailand, to help to retrieve 12 boys and their football coach who were trapped deep inside the flooded cave. The device was rejected by the director of the operation as "not practical." Unsworth, who was a rescue team member, said Musk could "stick his submarine where it hurts."
The executive faced a fierce backlash over the unfounded claims against the caver. The scandal briefly dragged down Tesla's stock price with an estimated loss of around four percent or $2 billion of the carmaker's value.
Unsworth said he was considering legal action against the tech billionaire, while investors tried to persuade Musk to regain their confidence and take a break from Twitter. Shortly after that, Elon Musk issued apologies via the same social platform.
For more stories on economy & finance visit RT's business section
You can share this story on social media: