'This isn't over': Thai cave rescue diver threatens legal action over Musk's 'pedo' tweet (VIDEO)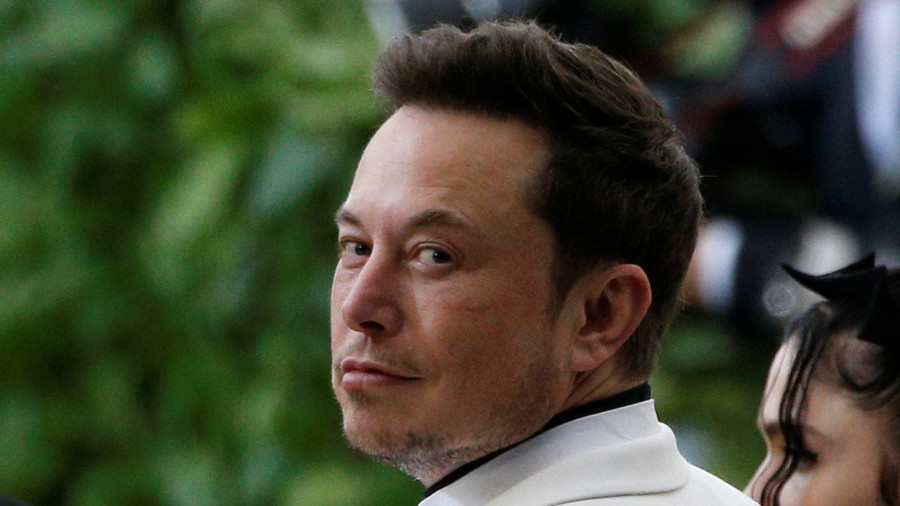 A British diver who was allegedly labelled a "pedo" by Elon Musk over his criticism of the billionaire's unexpected bid to rescue children stuck in a Thai cave using a tiny submarine, has threatened to sue.
Vernon Unsworth told 7 News Sydney that he's considering taking legal action after Elon Musk called him a "pedo guy" in a series of now-deleted tweets.
"Yes, it's not finished," Unsworth said. "I'm not going to make any further comment about him, but I think people realise what sort of guy he is."
Thai Cave Rescue: British diver Vern Unsworth has told 7 News' @MyleeHogan that he's considering legal action after being referred to as 'pedo guy' by @elonmusk. "It's not finished...I believe he's called me a 'paedophile'...I think people realise what sort of guy he is." #7Newspic.twitter.com/jzVUAtraun

— 7 News Sydney (@7NewsSydney) July 16, 2018
READ MORE: Musk calls mini-sub rescue plan critic 'pedo guy' in Twitter tirade
The SpaceX CEO made the apparently off-hand accusation in response to comments made by Unsworth following the successful rescue of 12 boys in Thailand last week. The diver called Musk's mini submarine – designed to transport the trapped children through the tunnel – a "PR stunt" because it had "absolutely no chance of working."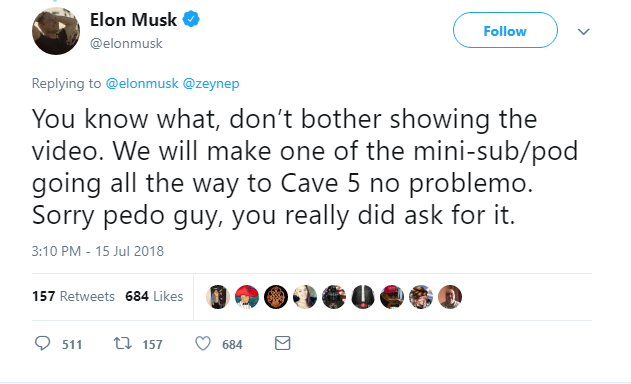 Unsworth told CNN that Musk can "stick his submarine where it hurts."
"The submarine was about 5ft 6 [inches] long, rigid, it wouldn't have gone round corners or any obstacles," the diver explained of the rescue conditions. "It wouldn't have made the first 50 meters into the cave from the dive start point."
READ MORE: 'Narcissist' Musk berated for pushing 'impractical' mini-sub on Thai cave rescuers
Musk has been the subject of much ridicule online since his attempt at helping the Thai rescue mission. The billionaire entrepreneur personally delivered the submarine to the site, despite the director of the operation saying that it was "not practical" for use in the mission.
The tech entrepreneur responded to criticism on social media by citing a statement from Thai officials that the submarine may be useful for open-water missions, and stating that the public backlash to his efforts "has shaken my opinion of many people."
Like this story? Share it with a friend!
You can share this story on social media: