'Elon Musk can stick his submarine where it hurts': Thai cave rescuer slams 'PR stunt'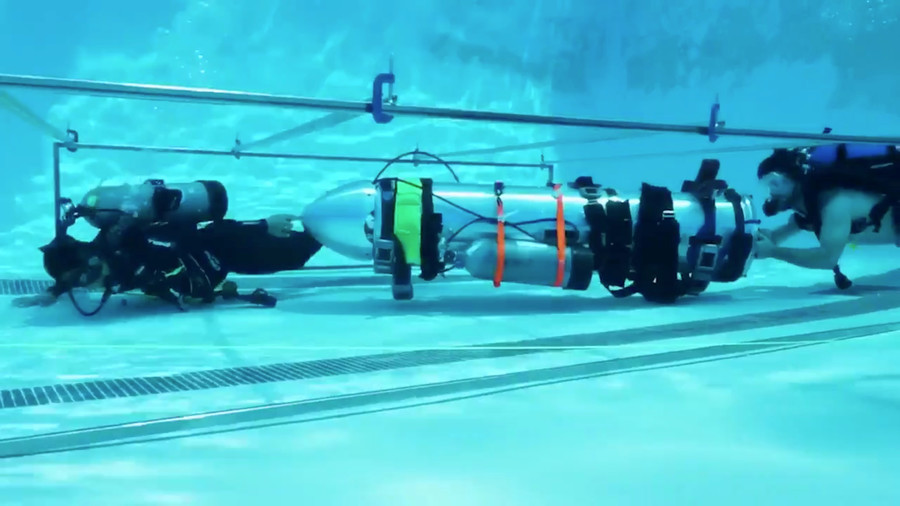 A British diver who was part of the team that rescued 12 Thai boys and their football coach from a flooded cave has slammed billionaire Elon Musk over his plan to retrieve the trapped group using a mini-submarine.
READ MORE: Incredible operation in pictures: All 12 boys, coach rescued from Thailand cave
Vern Unsworth branded the SpaceX founder's development of a prototype submarine made from parts of a rocket a "PR stunt." Musk went as far as releasing a number of videos showing the machine being tested in a swimming pool in California. However, Unsworth was far from impressed.
"He can stick his submarine where it hurts," the 63-year old told CNN. "It just had absolutely no chance of working. They had no concept of what the cave passage was like. The submarine was about 5ft 6 [inches] long, rigid, it wouldn't have gone round corners or any obstacles. It wouldn't have made the first 50 meters into the cave from the dive start point. Just a PR stunt."
All the boys and their coach were successfully rescued from the Tham Luang Cave in Chang Rai, northern Thailand, on Tuesday. The billionaire entrepreneur had arranged for the submarine to be delivered to the site of the rescue but the director of the operation had said that it was "not practical."
Musk responded to criticism on social media, citing a statement from Thai officials that the submarine may be useful for open-water missions, and stating that the reaction "has shaken my opinion of many people."
READ MORE: 'Narcissist' Musk berated for pushing 'impractical' mini-sub on Thai cave rescuers
"We were asked to create a backup option and worked hard to do so. Checked with dive team many times to confirm it was worthwhile. Now it's there for anyone who needs it in the future. Something's messed up if this is not a good thing."
Think your friends would be interested? Share this story!
You can share this story on social media: