Trump wants to get along with 'probably ruthless competitor' Putin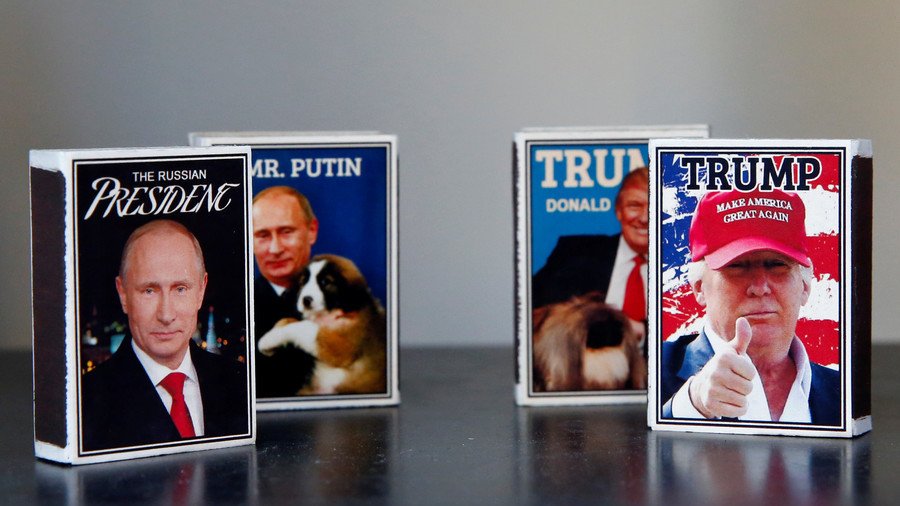 Donald Trump said he does not know Vladimir Putin well enough to definitively call him "ruthless," but hopes the he and his Russian "competitor" will get along well when they meet on Monday in Finland.
"Right now, I say we're competitors but, for the United States and, frankly, the UK and other places, to get along with Russia and China and all of these other places…. that's a good thing, that's not a bad thing. That's a really good thing," the president said, in an interview with The Mail on Sunday.
After touching upon North Korea's Kim Jong-un and "plenty" of other "ruthless people" Trump has to deal with in his capacity, Piers Morgan bluntly asked if the US president considers the Russian leader to be "one of those."
"I can't tell you that, I assume he probably is…," Trump said, avoiding harsh rhetoric. "I don't know him [President Putin]. I met him a couple of times, I met him at the G20."
"If we can get along with Russia that's a good thing," the US president once again stressed, noting that the two leaders will "probably get along very well."
This is not the first time that Trump referred to the Kremlin as a "competitor," despite Moscow's reassurances that Russia views the US as a "partner."
"The Russian side has repeatedly demonstrated its readiness to work on mending bilateral ties with the US," the Russian president's adviser, Yury Ushakov told journalists on Friday, noting that "our relations have lately, obviously been in a crisis."
Trump called Russia a competitor for the first time earlier this week, where he also expressed hope that possible chemistry between the leaders could thaw their bilateral relations.
The US leader and his Russian counterpart are set to meet in Helsinki, Finland, on Monday on the final leg of Trump's European tour. Ties between Russia and the US have been on a downward spiral since 2014, in the wake of the Ukraine crisis. Since 2016, relations have worsened further, with Washington accusing Moscow of meddling in the US presidential elections and slapping it with several rounds of sanctions. In 2017, the two nations exchanged a series of tit-for-tat steps that further strained bilateral relations, including expulsion of diplomatic staff and closure of consulate missions.
Like this story? Share it with a friend!
You can share this story on social media: