Trump sees no competition in US & 'fully intends' to run for president in 2020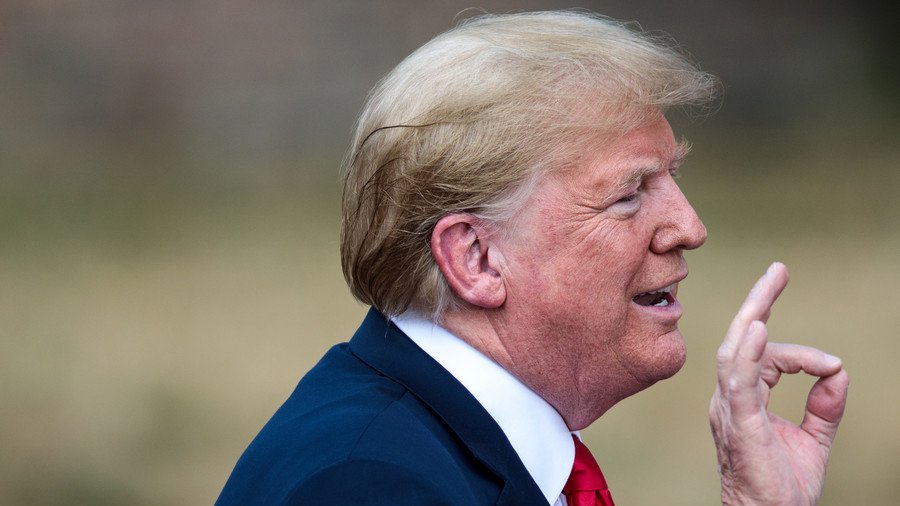 Donald Trump has confirmed that he is planning to run for president in 2020, not only because "everybody wants him to," but also because there doesn't seem to be any viable competition in the liberal Democratic camp.
"They do not have the right candidate," Trump told Piers Morgan in an interview for the Mail on Sunday, when asked if the "liberals could be facing not two more years of you but potentially six."
READ MORE: Trump wants to get along with 'probably ruthless competitor' Putin
Trump baldly reiterated that, at the moment, he could not name a single Democrat who could potentially beat him. "I don't see anybody. I know them all and I don't see anybody," the US President said on board Air Force One, which he reportedly plans to re-decorate with "more American" colors and fit with bigger beds.
Trump noted that "you never know what happens with health and other things," but reassured his supporters that he "fully intend[s] to" to seek another term in the White House.
READ MORE: New American Civil War? Some people think it's already begun
"It seems like everybody wants me to," he said confidently, despite facing widespread protests on his UK trip, and criticism over his policies at home.
But, while Democratic opponents and critics breathlessly follow every twist and turn of the –thus far– futile Mueller probe into Trump's alleged 'collusion' with Russia, a probe which they hope might eventually bring about an impeachment, the Republican president maintains vast support among his party members.
In an earlier interview with the Sun, Trump claimed that recent polls are showing the he was the "most popular person in the history of the Republican Party," even "beating [Abraham] Lincoln."
Think your friends would be interested? Share this story!
You can share this story on social media: