'US law doesn't apply here': India's defense chief resists pressure over S-400 deal with Russia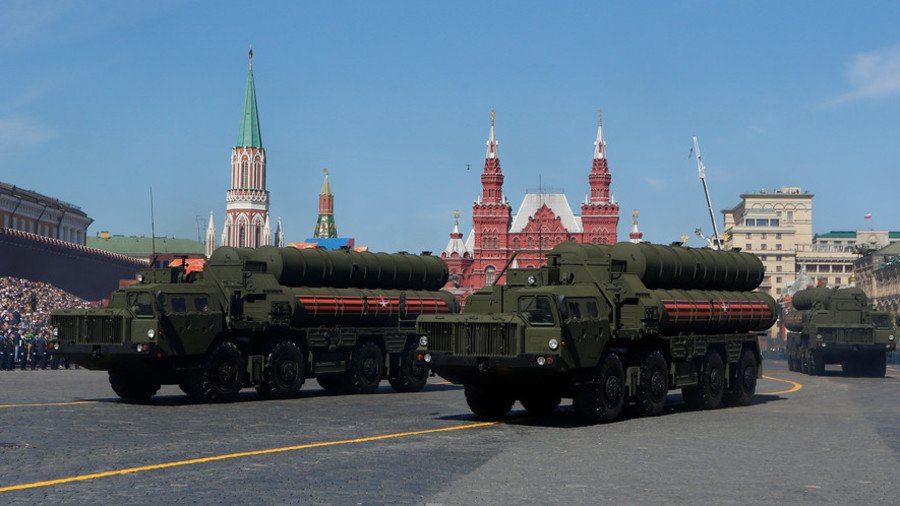 American laws are their own matter locally and have nothing to do with India, the country's defense chief said, refusing to bow to a US sanctions threat over its planned purchase of Russian S-400 air-defense systems.
New Delhi has relayed to Washington that the threat of unilateral US sanctions will not have an impact on its decision on the possible purchase of S-400 Triumf air defense missile systems from Russia.
"We have told the US Congress delegation that this is US law and not a UN law," India's defense minister Nirmala Sitharaman noted, apparently referring to a US federal bill that was implemented in 2017.
The so-called Countering America's Adversaries Through Sanctions Act (CAATSA) mandates the US administration to punish entities engaging in significant transactions with Russia's defense sector companies.
Refusing to bow to the threat of potential sanctions, Sitharaman said that the 39,000 crore ($5.7bn) deal to purchase five S-400 units has nearly been finalized. "Our defense relation with Russia has endured several decades and we have conveyed this about it to a US Congressional delegation which visited India recently," Sitharaman told a group of reporters at her office in South Block.
The deal is expected to be finalized by the fall, to be sealed during a summit between Prime Minister Narendra Modi and President Vladimir Putin in India this October. The S-400 Triumf is the most advanced Russian anti-aircraft system available for export, designed to engage aerodynamic targets at a range of up to 400km and ballistic missiles up to 60km away. One S-400 division can engage up to 36 targets simultaneously, while the launcher can use at least four interceptor missile types, suited to different targets.
India is not the only country that is being pressured by Washington because of plans to purchase Russia's S-400. US lawmakers have been threatening sanctions against Turkey and are seeking to ban F-35 deliveries if Ankara goes ahead with the deal.
Like this story? Share it with a friend!
You can share this story on social media: