India's defense council approves S-400 deal despite Washington's pressure – report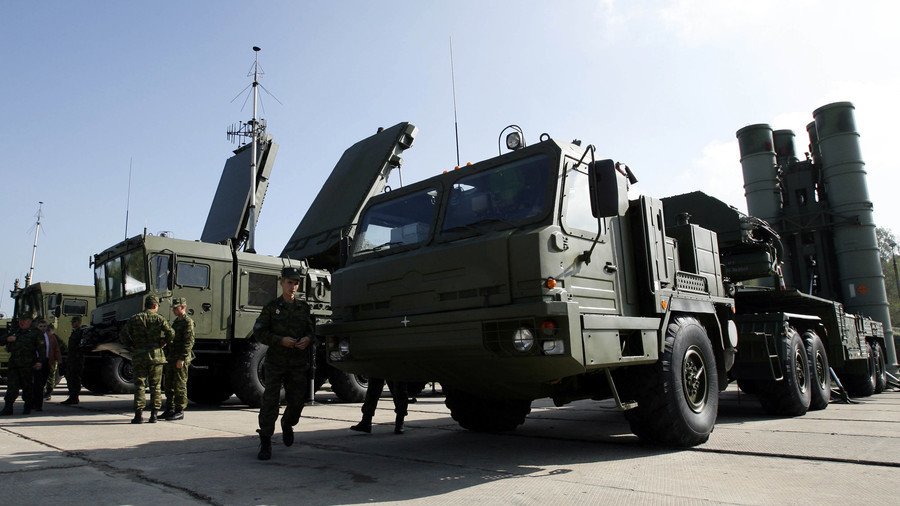 India's Defense Ministry has reportedly given the green light for the acquisition of the Russian S-400 air defense systems and has forwarded the deal for final approval, despite a warning from the US of potential consequences.
After endorsing some "minor deviations" in the contract, defense minister Nirmala Sitharaman forwarded the 39,000 crore ($5.7bn) deal to purchase S-400 for final government approval, to the finance ministry and the Prime Minister's office, sources told the Times of India.
"The S-400 procurement case will now go to the finance ministry for clearance and the PM-led Cabinet Committee on Security for the final nod," a source at the Defence Acquisitions Council (DAC), told the publication. "The country's top political leadership will have to take a call on when the actual contract can be inked."
New Delhi is pushing ahead to purchase five S-400 units, despite strong opposition from the US. The deal, provisionally discussed during the Modi-Putin summit at Goa in October 2016, has attracted speculation over the possible imposition of US sanctions, under that country's Countering America's Adversaries through Sanctions Act (CAATSA), which aims to deter nations from purchasing Russian weapons.
"The acquisition of this technology will limit, I am afraid, the degree with which the United States will feel comfortable in bringing additional technology into whatever country we are talking about," US armed services committee chairman Mac Thornberry said back in May, noting that there is also concern that "any country that acquires the system will complicate the ability of interoperability" with US forces.
The proliferation of S-400 across the globe has made Washington extremely worried about the growing anti-access and area-denial (A2/AD) capabilities of sovereign nations, and even NATO allies. Some lawmakers even argued that integration of Russian technology by US allies might compromise US "technology secrets." In addition to India, Turkey has faced immense pressure to back down from the deal to purchase the state-of-the-art defense systems.
Russian S-400: Air-defense system worth being sanctioned
The S-400 Triumf is the most advanced Russian anti-aircraft system available for export, designed to engage aerodynamic targets at a range of up to 400km and ballistic missiles up to 60km away. The launcher can use at least four interceptor missile types, suited to different targets. One S-400 division can engage up to 36 targets simultaneously.
If you like this story, share it with a friend!
You can share this story on social media: