US advises India to consider consequences of purchasing Russia's S-400 systems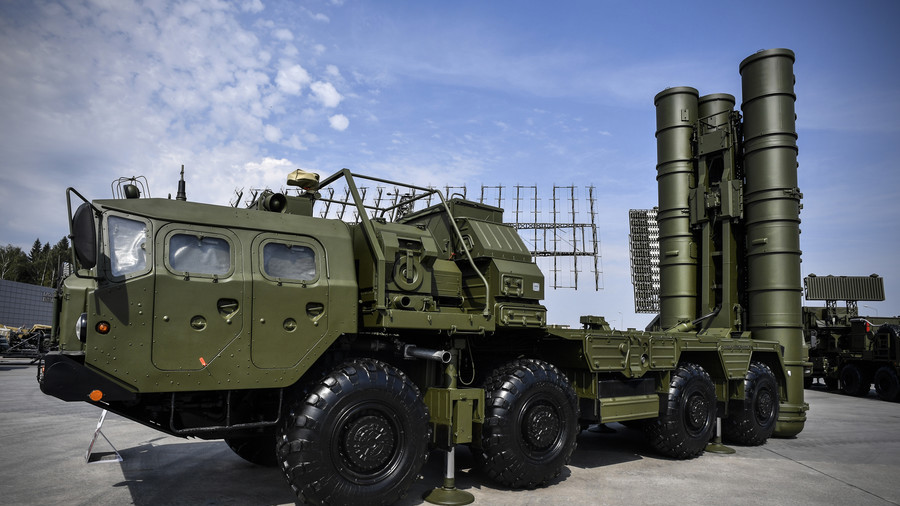 Washington has warned New Delhi that procurement of Russian advanced military systems may jeopardize defense cooperation and technology sharing between the US and India, as well as "interoperability" between their armed forces.
"There is a lot of concern in the US administration and Congress with the S-400," House Armed Services Committee chairman Mac Thornberry told India's Economic Times daily, urging New Delhi not to rush and carefully consider all potential consequences of purchasing advanced Russian weapons. "There is concern that any country that acquires the system will complicate the ability of interoperability (with US forces)."
READ MORE: Russia expects to sign S-400 air defense system deal with India this year – official
"The acquisition of this technology will limit, I am afraid, the degree with which the United States will feel comfortable in bringing additional technology into whatever country we are talking about," Thornberry said in a separate interview with NDTV.
The decision to purchase the S-400, which New Delhi is expected to announce in October, could jeopardize sales of US-built Predator drones, despite the Trump administration's recently-announced plans to ease arms sales to foreign countries, including India. The changes are designed to allow US arms suppliers to sell weapons to allies directly, circumventing the state department, the Pentagon, and Congress.
"This is one of the areas where the acquisition of the Russian anti-aircraft system will make the acquisition of that technology somewhat more difficult," he told NDTV.
India's hopes for domestic production of F-16 fighters jets could also be at stake, in part because of the Countering America's Adversaries Through Sanctions Act (CAATSA), which mandates the Trump administration to punish entities engaging in significant transactions with the defense sectors of Russia.
"India wants to have more technology sharing and production like the F-16. The issue there is when you talk of technology and then there is the S-400… we do have some concerns that we have brought up to different levels of your government," Texas Congressman Henry Cuellar was quoted as saying by the Economic Times.
'A new impetus': Putin and Modi praise 'extremely productive' Sochi talks
India is not the only country that is being pressured by Washington against purchasing Russia's S-400. US lawmakers are threatening sanctions against Turkey and are even seeking to ban F-35 deliveries if Ankara goes ahead with the deal.
Think your friends would be interested? Share this story!
You can share this story on social media: