Musk calls mini-sub rescue plan critic 'pedo guy' in Twitter tirade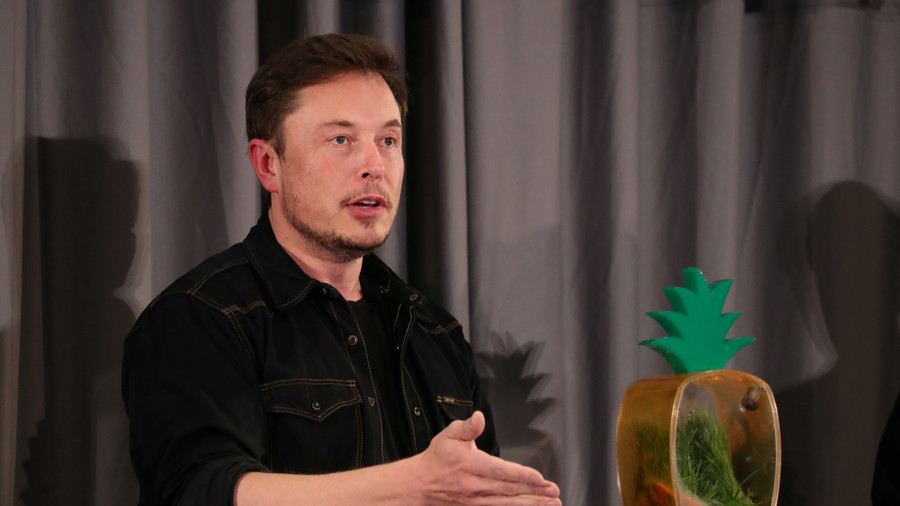 Tech tycoon Elon Musk has once again courted controversy after appearing to accuse a critic of his plan to use a mini-submarine in the Thai cave rescue of being a pedophile.
READ MORE: 'Elon Musk can stick his submarine where it hurts': Thai cave rescuer slams 'PR stunt'
Diver Vern Unsworth had branded the SpaceX founder's prototype submarine a "PR stunt" after Musk sent the machine to Tham Luang Cave in Chang Rai, northern Thailand, to aid in the effort to retrieve 12 boys and their football coach who were trapped deep inside. At the time, the director of the operation dismissed the machine as "not practical." His comments were echoed by Unsworth, a participant in the rescue bid, who said Musk could "stick his submarine where it hurts."
In a series of tweets on Sunday, Musk took aim at the British diver, who lives in Thailand. The SpaceX founder claimed he never saw Unsworth when he visited the caves and appeared to cast suspicion about the fact that he lives in Thailand, a country known for its high rates of child prostitution. Later, he wrote that he would make his own video to prove that the submarine could have rescued the children, adding: "Sorry pedo guy, you really did ask for it."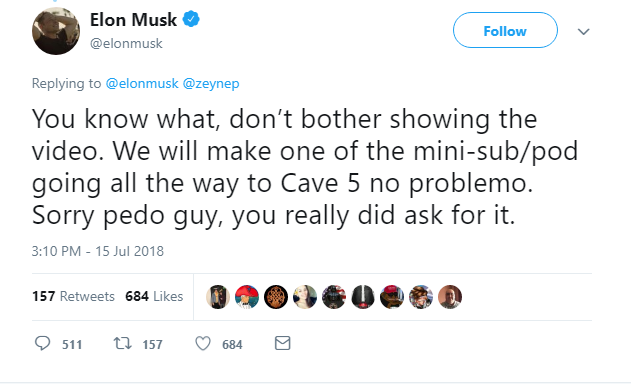 READ MORE: Elon Musk faces online wrath after being exposed as Republican PAC donor
Musk's potentially defamatory claims are the culmination of a remarkable week of criticism for the entrepreneur. On Saturday, reports emerged that Musk had donated nearly $39,000 to a Republican PAC lobbying for GOP to retain control of Congress ahead of the midterm elections.
Bet ya a signed dollar it's true

— Elon Musk (@elonmusk) July 15, 2018
The news led to an avalanche of criticism from environmental groups who decried the perceived hypocrisy of donating to a party with an anti-environmental stance. The CEO subsequently denied the accusations on Twitter, saying: "Reports that I am a top donor to GOP are categorically false. I am not a top donor to any political party."
Think your friends would be interested? Share this story!
You can share this story on social media: