Elon Musk faces online wrath after being exposed as Republican PAC donor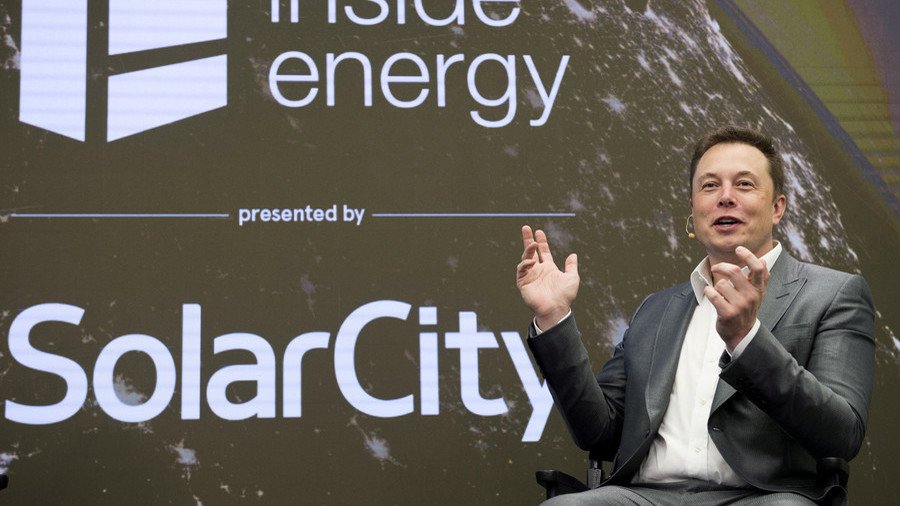 SpaceX and Tesla CEO Elon Musk is facing criticism over his environmental stance after donating $38,900 to a Republican PAC, which is lobbying for the GOP to retain control of Congress ahead of the midterm election.
Federal Election Commission filings, which were released on Saturday, showed Musk to be among the top 50 donors to Protect The House, a group that supports the anti-environmental stance of the GOP. However, the CEO has denied any political affiliation with the group, claiming not to be a "conservative" but rather a registered independent with "politically moderate" beliefs, caring more about humanitarian issues and the environment.
"Reports that I am a top donor to GOP are categorically false. I am not a top donor to any political party," Musk tweeted on Thursday.
READ MORE: Battery-powered revolution: Tesla storage plant to power 15K Californian homes
When asked by social media users if he makes any sort of donations to any political group, Musk replied: "Yes, about 0.5% of what I donated to @SierraClub, which is a reasonable amount to maintain an open dialogue."
The day before, the CEO tweeted his thanks to the Sierra Club environmental organization for fighting climate change. "This affects every living creature on Earth," he said.
Musk's professed love for the planet sparked some major online criticism of the CEO's take on the environment.
"Don't forget the incredibly energy and environmentally costly battery manufacture and associated mining, rare earth elements, chemicals and pollutants," one social media user noted.
"I feel like making a .5% deal with the devil to gain what you want is still a deal with the devil," another user noted.
"Alright but if you support the fight against climate change (and thank you for doing so), why would you donate so much money to a Republican PAC that refuses to acknowledge it exists?" was one of the questions posed by online users.
Others accused Musk of being busy "sucking up to greedy men," while some users asked why he sent a car into space.
You can share this story on social media: