Squirrel nibbles on nuts in Donald Trump-shaped feeder (VIDEO)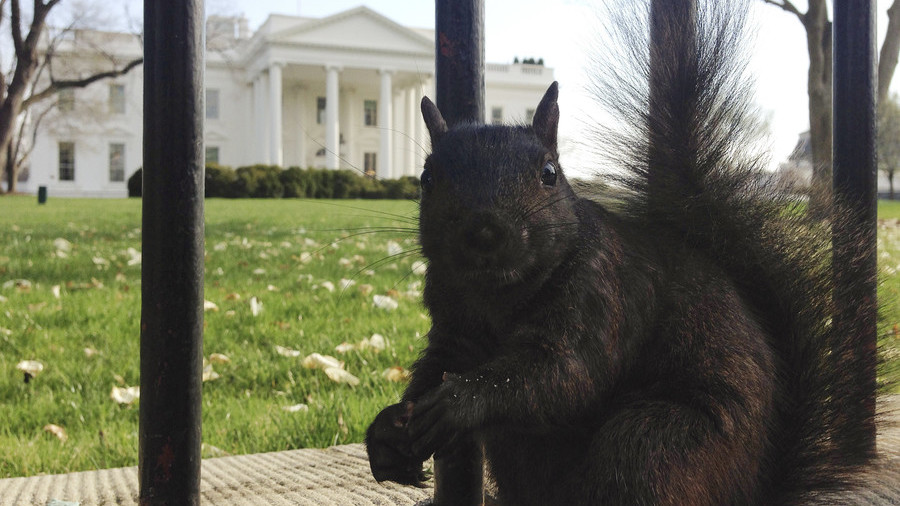 Donald Trump's critics often claim the US president is a little nuts – and now one grey squirrel can attest to that after feasting on a stash of nuts inside his head.
READ MORE: 'Where are your manners, Mr President?' UK minister scolds Trump over Sun interview
Hilarious footage captured at Signal Mountain in Tennessee shows a grey squirrel burrowing around in a feeder shaped like the head of the reality TV star turned politician. The feeder, which features Trump's famous blonde quiff and pouty expression, is attached to a string and shifts around under the body of the rodent as it goes in search of the precious nuts within.
The scene might be a perfect metaphor for some of Trump's more squirrel-brained antics, but the nut-hungry critter is hardly to blame. He just fell victim to a shell game in the murky world of US politics.
Think your friends would be interested? Share this story!