Trump 'abandoning' American youth, student loan watchdog says in resignation letter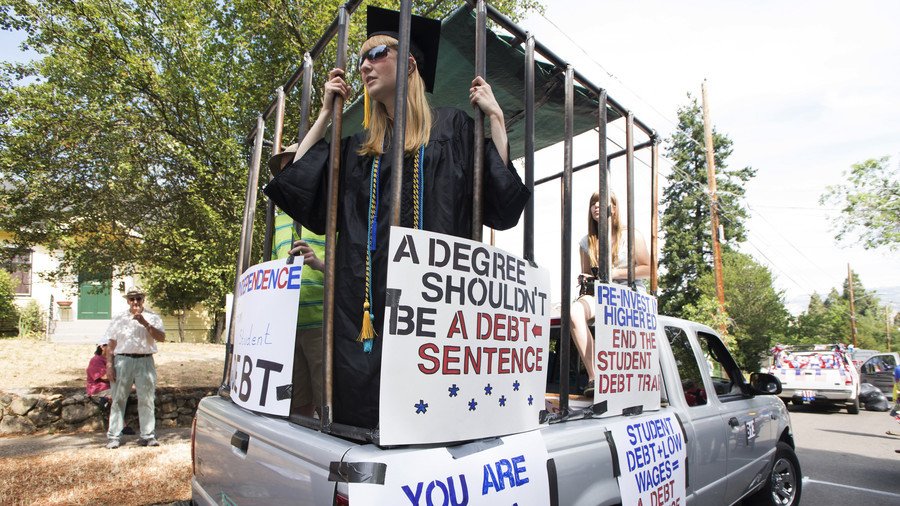 The federal student loan ombudsman for the US government has resigned, blaming the Trump administration for turning its back on "young people and their financial futures."
Seth Frotman, who became the student loan ombudsman for the Consumer Financial Protection Bureau (CFPB) in 2016, has announced his resignation, in a letter written to the bureau's Trump-appointed acting director, Mick Mulvaney, and obtained by NPR.
"Unfortunately, under your leadership, the Bureau has abandoned the very consumers it is tasked by Congress with protecting," reads the letter, copies of which were sent to Education Secretary Betsy DeVos and Treasury Secretary Steven Mnuchin, along with a number of senators and representatives. "Instead, you have used the Bureau to serve the wishes of the most powerful financial companies in America."
Frotman specifically notes "sweeping changes" made by the CFPB in recent months, including "undercutting enforcement of the law,""undermining the Bureau's independence" and "shielding bad actors from scrutiny."
"For these reasons, I resign effective September 1, 2018," he says in the letter.
The resignation of Frotman, an Obama administration holdover, is the latest instance of turnover in Washington, following a stream of resignations and firings in the executive branch. It also brings to light the plight of American students hoping to get a university education. The average US college graduate left school with $39,400 in student loan debt in 2017, according to Student Loan Hero. That number represents a six percent jump from the previous year.
Overall, Americans owe a whopping $1.5 trillion in student loans, according to Federal Reserve data released earlier this year. That number surpasses auto loan debt (1.1 trillion) and credit card debt ($977 billion).
US students have long pushed back against the astronomical price tag that comes with a college education, with hundreds protesting in New York when nationwide student debt topped $1 trillion in 2012. However, six years on, the debt has only continued to mount.
Like this story? Share it with a friend!
You can share this story on social media: