Poll's 'insane' data shows 64% of Republicans think a 'good president' may still use the N-word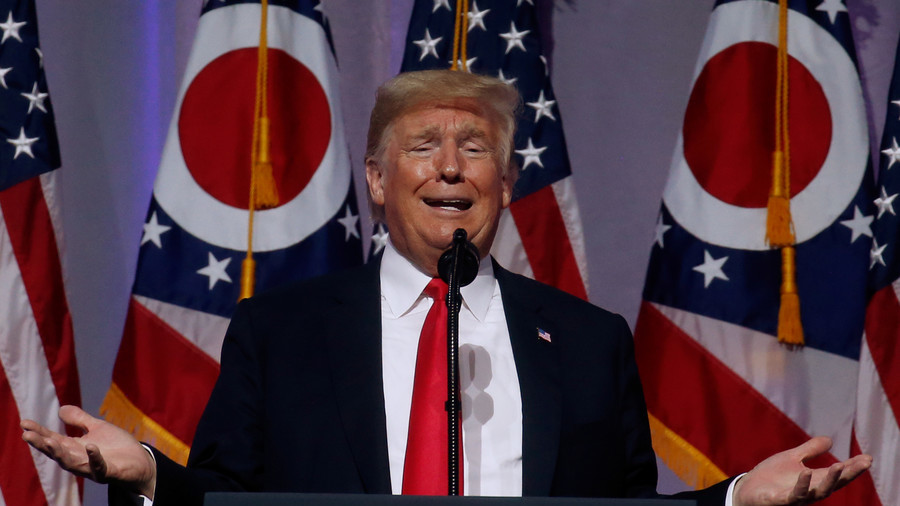 A new Economist/YouGov poll found 64 percent of Republicans think it is "possible that a person who used the 'N-word' while in office can still be a good president of the United States".
The survey of 1,500 American adults found only 43 percent of Republicans found the N-word to be racist, in comparison to 73 percent of Democrats. The poll results incited some outrage from people on Twitter who called the figures "insane" and "astonishing and depressing."
Insane data from Economist/Yougov poll https://t.co/hwTdk1T6C1 The plurality of Trump voters (46%) believe white people who use the n-word are not racist. There's an option to say "not sure" but that's 33%. So more Trump folks believe it's proof that you're NOT racist.

— Aaron B. Leavy (@aaronleavy) August 22, 2018
It comes on the heels of US President Donald Trump's latest scandal, in which he was allegedly recorded saying the N-word while filming 'The Apprentice'. The allegation stems from former White House aide and Apprentice contestant Omarosa Manigault Newman.
READ MORE: Trump calls fired Omarosa a 'dog' in new furious tweet
There's no proof of such a recording and the president has denied its existence. However, when Trump's press secretary Sarah Sanders was asked about such a tape she told reporters; "I can't guarantee anything."
The majority of surveyed participants said they believe Trump has either "probably" or "definitely" used the racial slur while in office. However just 8 percent of Republicans said they believed Trump "definitely has", in comparison to 56 percent of Democrats.
If you like this story, share it with a friend!
You can share this story on social media: