State Dept warns South Africa of 'wrong path' amid land expropriation row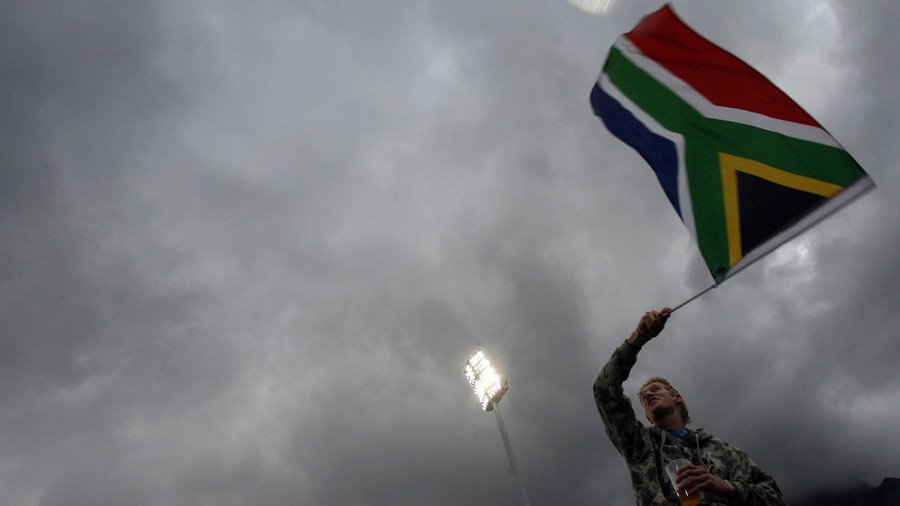 Expropriation of land without compensation "would not be a good thing" and would send South Africa "down the wrong path," State Department spokeswoman Heather Nauert told reporters amid a diplomatic row with Pretoria.
Nauert's comments on Thursday come after South African authorities summoned US charge d'affaires in Pretoria Jessye Lapenn to explain a tweet by President Donald Trump that criticized land expropriation and "large scale killing of farmers," multiple reports said.
The website of the US embassy in South Africa was unavailable as of 9:30 pm local time, showing only the notification it was "experiencing technical difficulties."
On Wednesday night, Trump tweeted he would be directing Secretary of State Mike Pompeo and the State Department to "closely study" the developments in South Africa, citing a segment that aired on Fox News.
"South Africa totally rejects this narrow perception which only seeks to divide our nation and reminds us of our colonial past," the country's government tweeted back at Trump.
President Cyril Ramaphosa's spokeswoman said that Trump was "misinformed" on the matter. Foreign Affairs Minister Lindiwe Sisulu said that Trump's tweet was "based on false information" and that her department will "seek clarification" from US diplomats later in the day.
Carlson interviewed policy analyst Marian Tupy in a segment that aired on Wednesday, sounding the alarm on Ramaphosa's policy of seizing the land from white farmers without compensation in the name of correcting "apartheid injustice."
The ruling African National Congress (ANC) party has proposed a constitutional amendment that would allow it to seize and redistribute land without any compensation. It has not yet been adopted, despite conflicting reports to the contrary.
However, local media reported this week that two farms in the northern province of Limpopo have already been seized, after their owner refused to sell at prices offered by the government. Akkerland Boerdery, the company that operates the farms, said it was offered just 20 million rand ($1.87 million) for land valued at ten times that price.
Much of the farmland in South Africa is owned by the country's white minority, also known as Afrikaners, descended from Dutch settlers. The former British colony instituted a policy of strict racial segregation, dubbed apartheid, in 1948. It was formally abolished in 1994.
Some 8 million hectares - almost 20 million acres - of land have been redistributed since then. However, according to the Economist, about 70 percent of that land is no longer being cultivated.
The ANC government denies there is a widespread or systematic campaign to kill or expel white farmers, but maintains that major redistribution is needed to correct the legacy of colonialism. A number of Afrikaners have already emigrated, with as many as 15,000 recently expressing interest to settle in southern Russia.
South Africa's currency, the rand, suffered a 2-point drop in trading against the dollar on Thursday, following Trump's comments on Twitter.
Think your friends would be interested? Share this story!
You can share this story on social media: