'Misinformed': South Africa rejects Trump tweet on land seizures & 'killing of farmers'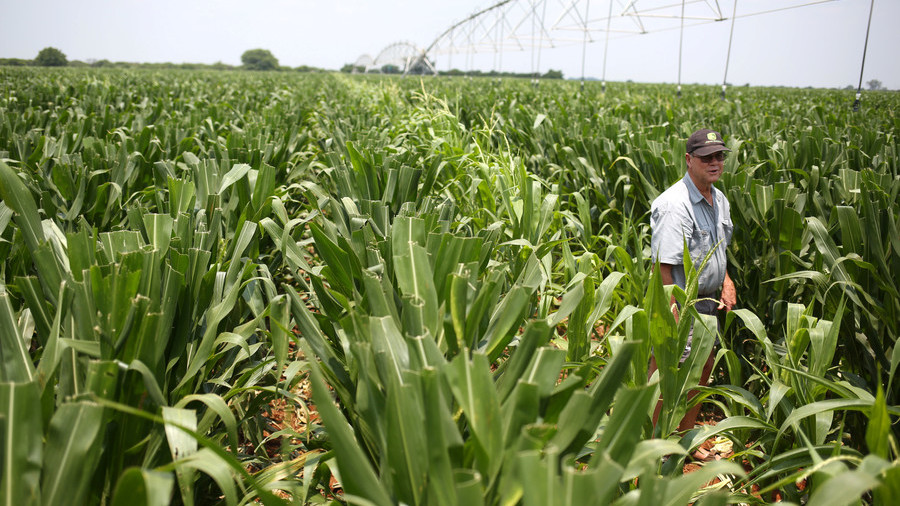 The South African government has slammed US President Donald Trump's "narrow perception" over land seizures in the country after he ordered US Secretary of State Mike Pompeo to study the situation.
"South Africa totally rejects this narrow perception which only seeks to divide our nation and reminds us of our colonial past," the government tweeted, tagging the US leader.
Trump expressed concern over the fate of white farmers in the country late on Wednesday after reports that controversial land redistribution reform might leave owners without their properties or compensation. Trump also asked US Secretary of State "to closely study" the situation, including land expropriations and "the large scale killing of farmers."
Reacting on Trump's "unfortunate comments" South African Foreign Affairs Minister Lindiwe Sisulu said it was regrettable that the tweet was "based on false information." She added that her department is to meet US diplomats in Pretoria "to seek clarification" later in the day. Sisulu also seeks to communicate with US Secretary of State Mike Pompeo through diplomatic channels.
The South African president's office will also seek an explanation for Trump's tweet, with President Cyril Ramaphosa's spokeswoman saying that the US leader is "misinformed" on the matter.
"The presidency has noted Trump's tweet, which is misinformed in our view," Khusela Diko said on Thursday as cited by Reuters. "We will take up the matter through diplomatic channels."
Earlier this week, local media reported that South African authorities started seizing white-owned land after negotiations on buying out the properties stalled. The properties in the northern province of Limpopo became the first to be seized, according to City press newspaper.
Think your friends would be interested? Share this story!
You can share this story on social media: