South African farmers seek refuge in Russia's Crimea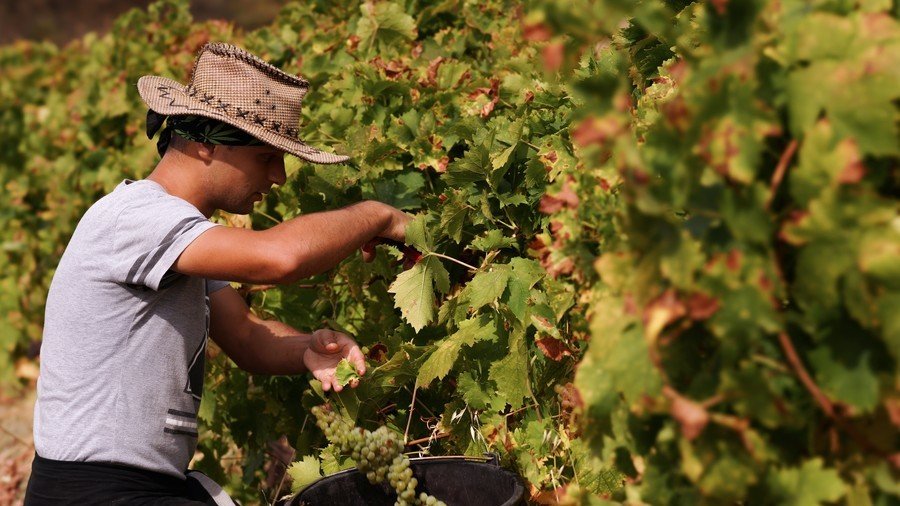 White South African farmers are reportedly interested in moving to Russia's Crimean Peninsula as their government at home seeks to amend the constitution to allow for land seizures.
Crimea is a good option for South African farmers, according to farmer Adi Schlebusch, who has already visited Russia. About 30 families of Boer descendants of Dutch colonists in South Africa have expressed their willingness to move to the southern regions of Russia.
Earlier in an interview with RT, Schlebusch confirmed that roughly 15,000 Boers are ready to leave their country and begin a new life in Russia."The reason I'm considering immigration is honestly because I see dark clouds hanging over our future. The reality is that we do fear for our lives. And the reality is that a white farmer is attacked every day in South Africa. My grandfather was murdered on this farm. The government is certainly responsible for creating that climate of antagonism towards white farmers."
This week, South African President Cyril Ramaphosa announced plan to speed up the government's land-grab initiative. He wants to add a provision to the country's constitution allowing seizure of farmland without compensation. The government wants to redistribute the land to the black population of South Africa after taking it away from several thousand white commercial farmers.
South African farmer Jannie Myburgh told RT's Paula Slier that the law is unlikely to bring justice and will hurt the country's economy and food production.
"If you take away those role players and replace them with people that have no knowledge, have no experience, we are going to produce a lot less," the farmer said.

"And if we produce less food, the food prices will go up, and that will harm the people that are on the bottom of the food chain."
For more stories on economy & finance visit RT's business section
You can share this story on social media: