Abandoned KFC served as front for drug-smuggling tunnel from Mexico to Arizona (VIDEO)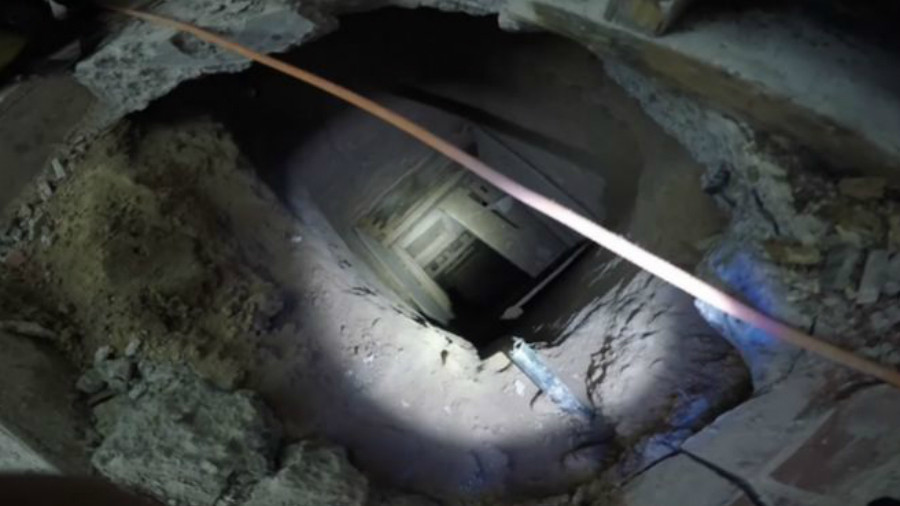 US federal authorities have unearthed a secret drug-smuggling tunnel that stretched from a house in Mexico to an abandoned KFC restaurant in the state of Arizona.
The former fast food restaurant lies just 600ft (180 meters) inside the border, making it an ideal location for smugglers to establish a base in the US. The sophisticated passage was so large that people could walk through it.
On the Mexican side smugglers could enter the tunnel through a trap door beneath a bed. However, on the US side its entrance was only 8 inches in diameter, KYMA reports. Authorities believe that narcotics smuggled through the tunnel were pulled to the surface using a rope.
The tunnel was discovered last week after the owner of the building, Ivan Lopez, was pulled over and 168kg of various hard narcotics were found in toolboxes in his truck. The street value for the drugs was reportedly $1,165,800.
Officials said Lopez was seen removing the toolboxes from the former KFC earlier that day. A subsequent search of the building found the entrance to the tunnel in the kitchen area.
Despite its novel entrance in the former restaurant, the discovery of a drug smuggling tunnel between the US and Mexico has become entirely unremarkable. In fact the Customs and Border Protection agency has sniffed out nearly 200 tunnels since 1990.
READ MORE: 'Out in the open': Half-mile long drug tunnel connects US to Mexico
In 2016 a 2,400ft long tunnel, which was equipped with a rail system, ventilation, lights, and a large elevator, was found. The tunnel had one entrance in an industrial part of San Diego, where trucks and construction could go unnoticed, and another inside a closet in a Tijuana home.
Like this story? Share it with a friend!