#MeToo hero Asia Argento denies sexual assault of 17yo actor despite massive payout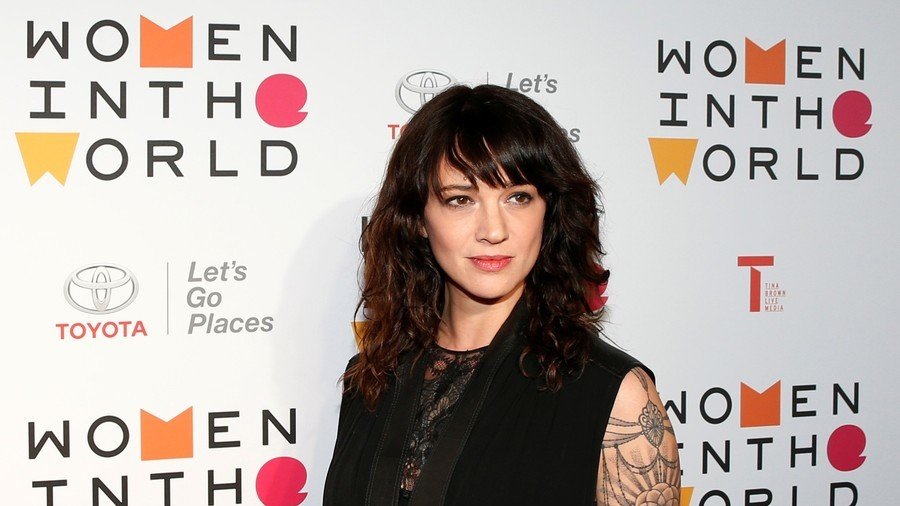 The #MeToo figurehead and actor Asia Argento has denied accusations she sexually assaulted former co-star Jimmy Bennett. The alleged hush money she gave him was an act of compassion, she said.
Argento, who has accused movie producer Harvey Weinstein of rape, is herself the subject of allegations surrounding an inappropriate relationship with Bennett.
As shown by documents seen by the New York Times, Argento allegedly arranged to pay Bennett $380,000 after he accused her of sexual assault in a California hotel when he was aged 17.
READ MORE: Harvey Weinstein accuser had sex with 17-year-old, paid him $380k hush money – report
Argento has now denied the serious allegations, saying she and Bennett merely shared a friendship. In a statement published online by New York Magazine journalist Yashar Ali, Argento described the accusations against her as "absolutely false."
She indicated that she paid Bennett after he had made "an exorbitant request of money" from the Italian actor. She also stated that her late partner Anthony Bourdain bore the financial cost, fearing "possible negative publicity."
Bennett's request for money came at a time when the underage actor was "undergoing severe economic problems" and going through a legal battle with his family, Argento also stated. Bennett has yet to comment publicly on Argento's statement.
Like this story? Share it with a friend!
You can share this story on social media: