Harvey Weinstein accuser had sex with 17-year-old, paid him $380k hush money – report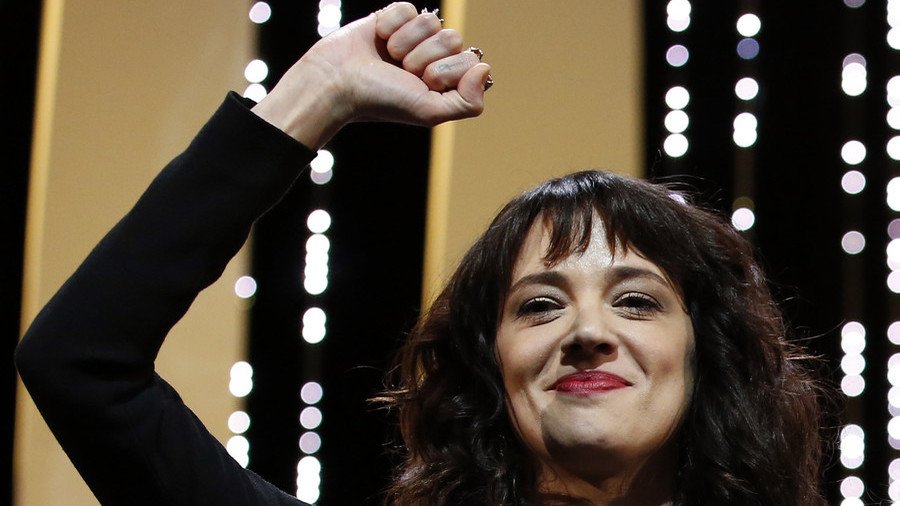 Asia Argento, an Italian actress and director at the forefront of the #MeToo campaign that brought down producer Harvey Weinstein over sexual assault, herself reportedly assaulted an underage actor, and paid him to stay silent.
Court documents reportedly seen by the New York Times outline allegations by Jimmy Bennet, actor and rock musician, who says Argento sexually assaulted him when he was 17 and she was 37. The age of consent in California, where the alleged assault took place, is 18.
The events took place in 2013, but the pay-off was only demanded by Bennett and paid by Argento in recent months, as the scandal around Harvey Weinstein and the #MeToo movement gained momentum. Bennett is now 22 and Argento is 42. As part of the deal, Bennett handed over to Argento the rights to a photograph of the two of them in bed.
In mail exchanges between lawyers and clients the $380,000 of apparent hush money is reportedly described as "help" for Bennett, who claims to have been struggling with work and mental health after Argento's alleged assault, his income dropping from $2.7mn in the five years before his encounter with Argento, to $60,000 a year afterwards. None of the individuals involved have provided any comment on the matter.
Asia Argento, along with a dozen other women, kicked off the avalanche of sexual assault allegations that has been hitting powerful men in the US movie industry and beyond. In October 2017, they accused Hollywood producer Harvey Weinstein of sexual misconduct, which precipitated his rapid downfall and became the staple of the #MeToo movement, where women come out with their stories of sexual assault, often at the hands of similarly powerful men. Weinstein himself has been embroiled in criminal cases ever since, and his career rapidly disintegrated.
If you like this story, share it with a friend!
You can share this story on social media: