Lindsay Lohan blasts #MeToo women as 'weak', says crimes should be reported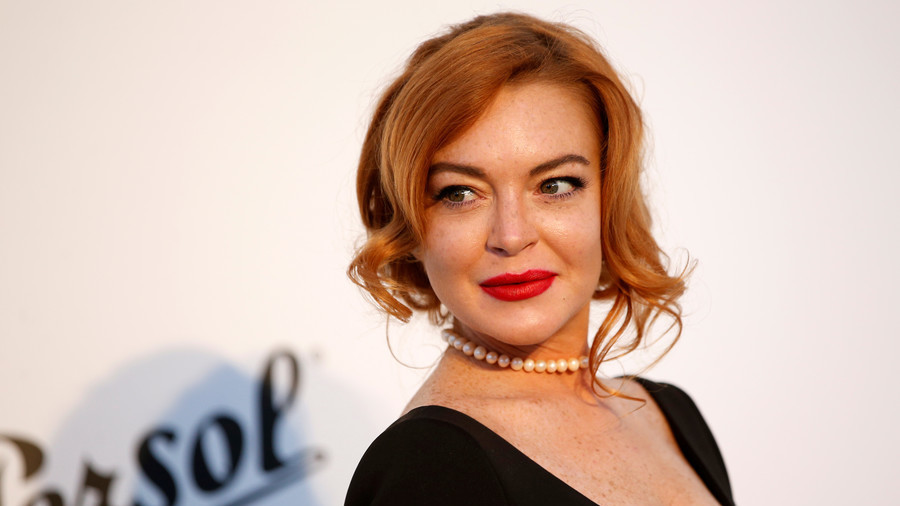 Lindsay Lohan has slammed women who jumped on board the #MeToo bandwagon "for the attention," calling them "weak." The actress said that if these women's accusations were serious, they should file police reports.
"Everyone goes through their own experiences in their own ways. If it happens at that moment, you discuss it at that moment," Lohan told The Times. "You make it a real thing by making it a police report."
Lohan did not name any names, but was referring to women she sees as jumping on board the bandwagon, publicly coming forward about their alleged abuse long after it happened.
"I'm going to really hate myself for saying this," she continued, "but I think by women speaking against all these things, it makes them look weak when they are very strong women. You have these girls who come out, who don't even know who they are, who do it for the attention. That is taking away from the fact that it happened."
Accusations leveled by #MeToo accusers range from first-degree sexual assault, one of several charges faced by disgraced movie mogul Harvey Weinstein, to inappropriate gestures and comments, like those that actor Morgan Freeman allegedly made to women on set.
Opponents of the movement argue that bundling all stories of inappropriate behavior under the #MeToo hashtag unfairly conflates minor offenses with felony crimes. In certain cases, #MeToo has been branded a witch hunt, and one that can have serious consequences for the accused.
"We all have good and bad sides, but we no longer live in the Middle Ages," said Swedish opera superstar Anne Sofie von Otter. "We do not publicly pillory anyone and spit on or stone him or her."
Von Otter's husband, Benny Fredriksson –a leading figure in Stockholm's art world– spiralled into depression after he was accused of sexual misconduct with employees, and committed suicide earlier this year. The claims against Fredriksson were never substantiated.
When the list of allegations against Harvey Weinstein began to surface, Lohan stepped in to defend the producer and accused rapist.
"I feel very bad for Harvey Weinstein right now, I don't think it's right what's going on," she said in an Instagram video. "I think Georgina needs to take a stand and be there for her husband," she added, referring to Weinstein's now-estranged wife.
In 2016, Lohan accused her ex-fiance Egor Tarabasov of physical abuse during their relationship, but did not file a complaint.
"I had a fight with my ex on this very beach," she told The Times, referring to a beach in Greece where her and London-based Russian millionaire Tarabasov were caught on camera allegedly fighting. "What did I do? Nothing. I just took over the beach. The best revenge is success, right?"
If you like this story, share it with a friend!