St. Louis teen posts 'made it to see 17,' gets shot & killed on birthday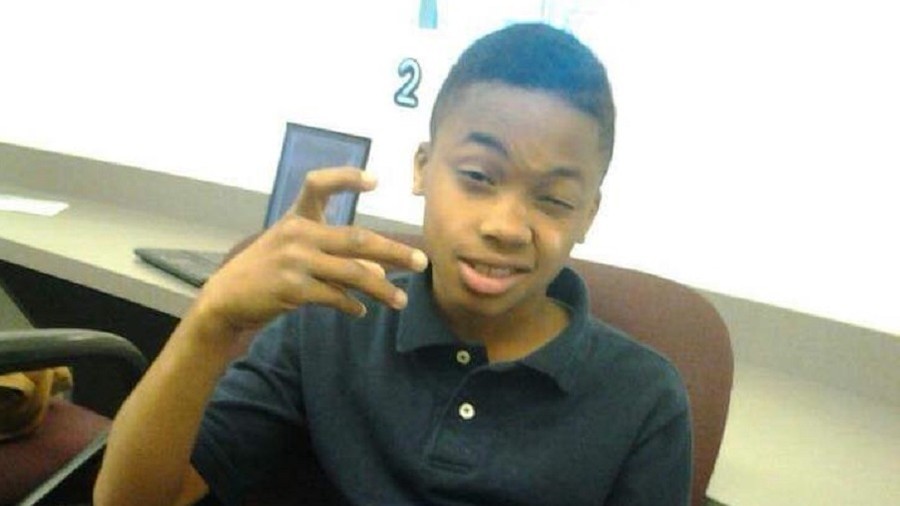 An hour after posting on Facebook that he "made it to see 17," Armond Latimore was dead, shot in the head outside a St. Louis, Missouri restaurant on his birthday.
Latimore was shot outside a Chinese restaurant on North Grand Boulevard around 1 pm local time on Saturday, according to the St. Louis Post-Dispatch. He was pronounced dead at the hospital.
Just an hour earlier, Latimore had posted on his Facebook page, saying he was "glad I can say I made it to see 17."

His mother, Chandra Payne, was at the grocery store picking up some ice cream for Armond's birthday when she got the call from the police.
"He told me that he wanted ice cream," Payne, 38, told the Post-Dispatch.
Latimore never told her, or his father, or any other relatives of any problems he was having, Payne told the newspaper. She said she found a paper that he wrote for school, about a bully who would not stop harassing him.
Some people have reached out to her to point out photos on Latimore's Facebook page, in which he poses with wads of cash. The Post-Dispatch article mentioned a photo where he is posting with a gun, though no such picture appeared in his public timeline. In many of the photographs, however, Latimore can be seen flashing gang signs.
Payne said her son never owned a gun, and the money in the photos belonged to someone else.
"He was always a helping-hand child," she told the paper. "He would cut grass, wash your car or sell water. He loved music and loved money and always made it the right way."
Crime statistics from the St. Louis Metropolitan Police Department show 115 homicides so far in 2018, of which 45 have been closed. Compared to 2017, when the police closed only 13 out of 205 homicide cases, that amounts to progress.
Even so, the statistics paint a harrowing picture of a community plagued by violent crime. Guns were used in 108 of the 115 cases. Both the perpetrators and the victims are mostly in the 20-29 age bracket. Both are overwhelmingly male and African-American, like Latimore.
Police are still investigating Latimore's death. No arrests have been made.
Think your friends would be interested? Share this story!
You can share this story on social media: