Syria stabilization fund was ridiculous, let the Saudis pay it, Trump says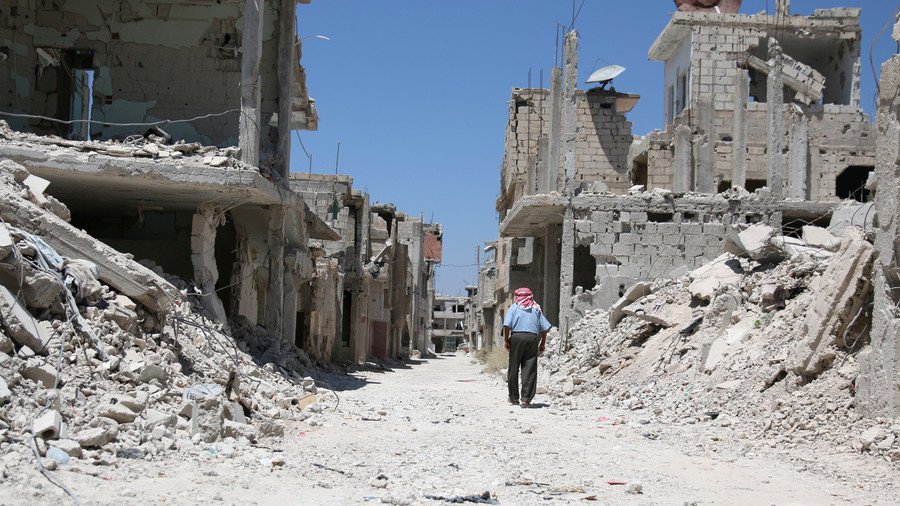 US President Donald Trump has praised Washington's cancellation of $230mn in funding for stabilization in war-torn Syria. Let "other rich countries" pay it, Trump says, while the US spends its money on its military and allies.
The US officially ended support for stabilization projects in Syria on Friday. The $230mn worth of funding had been frozen for months before that however, after House forbid any funding for government-controlled territories in Syria. Now Trump says the idea of paying for the stabilization of Syria is "ridiculous," at least for the US. America should spend its money on its military and "countries that help us." As for Syria, let "other rich countries in the Middle East" chip in now.
The United States has ended the ridiculous 230 Million Dollar yearly development payment to Syria. Saudi Arabia and other rich countries in the Middle East will start making payments instead of the U.S. I want to develop the U.S., our military and countries that help us!

— Donald J. Trump (@realDonaldTrump) August 18, 2018
Trump has long been promising the US would leave Syria "like very soon," but so far the stabilization money is the only thing that's been withdrawn. American military presence and support for anti-government fighters remains, and, according to diplomat Brett McGurk, is gearing up to a "final phase" of the offensive against Islamic State (IS, formerly ISIS/ISIL).
State Department Press Secretary Heather Nauert earlier said that pulling the funding "does not represent any lessening of US commitment to our strategic goals in Syria." Those goals are ostensibly the defeat of IS and withdrawal of Iranian-sponsored, pro-Assad forces, but the idea that "Assad must go" has been voiced by American officials ever since the US got involved in the Syrian civil war and picked the side of the rebels.
Some have seen the withdrawal of stabilization money as a point lost to Russia in the proxy conflict in Syria. Senator Bob Menendez (D-New Jersey) accused Trump of "rolling out the red carpet for Russia and Iran, who will seize the vacuum of US presence and assistance to double down on their support of the Assad regime."
If you like this story, share it with a friend!
You can share this story on social media: