Outrage after London police call removal of homeless tents 'clean-up of environmental issue'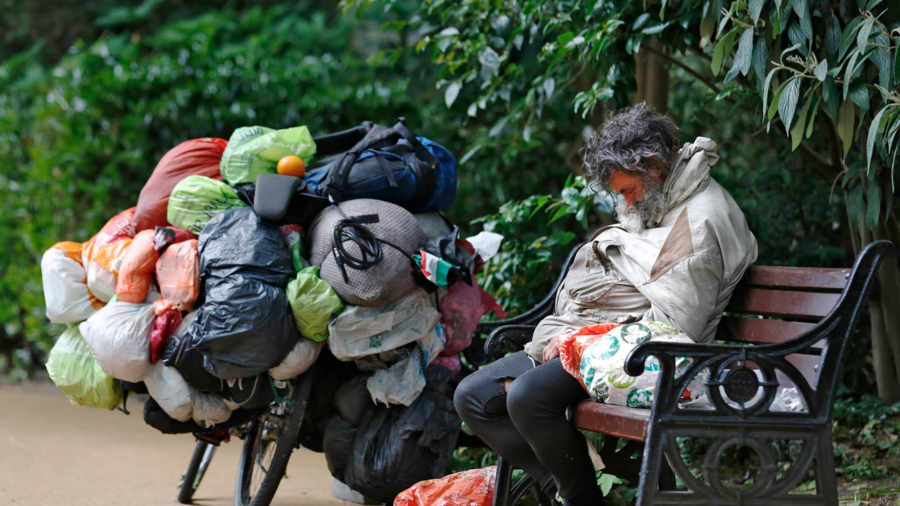 Police in the London borough of Camden have come under fire online after the department tweeted that it had cleaned up the belongings of homeless people, calling the presence of their possessions an "environmental issue."
Camden Police took to the social network on Tuesday to inform residents that it had taken control of what it deemed to be "environmental issues at Tottenham Mews." It included before and after photos of the clean-up.
But the Twittersphere had a thing or two to say about the matter, considering the "environmental issue" that was cleaned up was actually the possessions of people sleeping rough on the streets of London, including tents and clothing.
"I see environmental issues in the corner with the graffiti," one person wrote in response to the photos. "But the main pic? I see someone's clothes, someone's bike, and someone's tent, probably everything to some poor sod's name." He went on to question where the stuff went after it was cleaned up. "Hope you didn't steal it."
One person brought up yet another question. "What happened to the humans who were living there?"
Another person sarcastically gave the police a "well done" for "further dehumanizing people who are already hanging by a thread."
One Twitter user had a simple message for the police. "Have some respect for these people. They have nothing," she wrote.
Many said the police should be ashamed of themselves, while one person said there is no reason to respect officers if they don't choose to put human lives first.
And another suggested that police focus on fighting crime, rather than "bullying homeless people."
The UK has been faced with a rising homeless population for seven years. In 2017, the number of rough sleepers in England alone jumped 15 percent from the previous year, according to government figures. London represented 24 percent of England's total rough sleepers in autumn 2017, according to the data.
In April, a Conservative MP claimed that Eastern Europeans were driving the rise in homelessness because they don't want to pay for accommodation. However, figures from the Ministry of Housing Communities and Local Government found that only 16 percent of rough sleepers in the whole of England are EU nationals from outside the UK, while just four percent are from outside the EU.
Like this story? Share it with a friend!
You can share this story on social media: