Boxing icons Lennox Lewis & Vitali Klitschko set for clash in Kiev… on a chessboard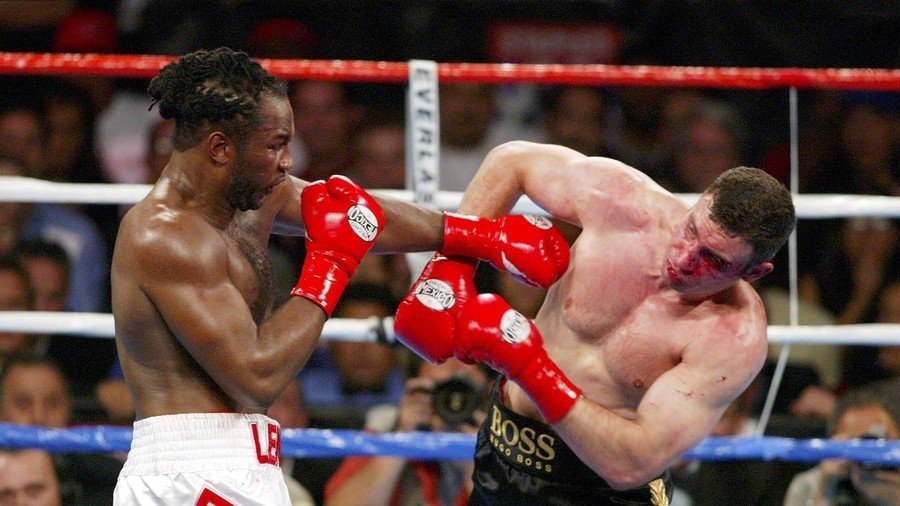 Boxing heavyweight legends Vitali Klitschko and Lennox Lewis are set for a long-awaited rematch, but instead of throwing terrifying jabs they will play chess on the ring to use "wits rather than fists" against each other.
The athletes will meet again, 15 years after their much-publicized "Battle of the Titans" clash, which saw the Ukrainian Klitschko losing the blood-soaked world heavyweight title war after the skin around his eye was ripped to shreds during the bout.
After the sixth round, the ringside doctor asked to stop the fight insisting that the damage around Klitschko's eye had become too severe. As the result Lewis was declared the winner of the fight by technical knockout.
The defeated boxer campaigned for a rematch but his proposals were rejected as Lewis retired from professional sport.
READ MORE: 4 hospitalized as women's football match descends into chaotic brawl in Argentina (VIDEO)
Now the heavyweight veterans will have a chance to face each other again in a chess battle which is scheduled to take place this October in Ukraine's capital city of Kiev which will host the annual WBC convention at that time.
The 47-year-old Klitschko, who is holding the post of Kiev's mayor will play chess inside a boxing ring along with Lewis, 52, who said they are too old to "pull on boxing gloves."
READ MORE: Burundi footballer kung-fu kicks opponent in attempted tackle gone wrong (VIDEO)
"We are going to play a chess match inside a boxing ring," Lewis was quoted as saying by Daily Mail. "We are too old now to be pulling on the gloves again."
"It will be interesting for us to pit our wits against each other rather than our fists," the boxing legend added.
You can share this story on social media: