Accused 'Russian agent' Butina moved to another jail, now in 'borderline torture' conditions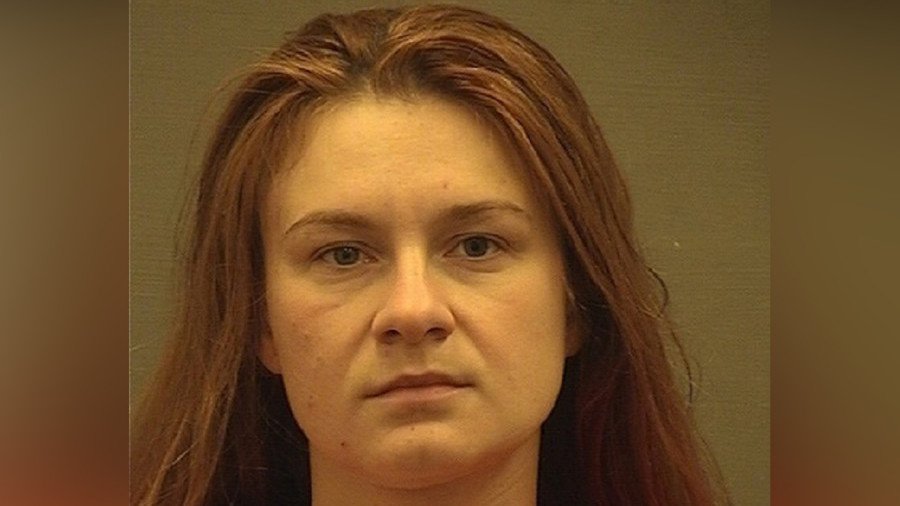 Maria Butina, the Russian gun activist jailed in the US on charges of being an unregistered "foreign agent," has been moved to a different prison without warning. The Russian embassy says her new conditions border on torture.
The Russian embassy in the US, which has been closely following Butina's case, says she was transferred from her Washington jail handcuffed, without warning or explanation for the move. Before the move, Butina was subjected to a "degrading full strip search," and all her things were taken away, including books, shoes, towels and other hygiene items.
Butina was moved to a prison in Alexandria, Virginia, and spent the next 12 hours in a quarantine cell with no food and all the lights on, unable to sleep. She will now be kept in "administrative segregation," which means locked up in solitary confinement – conditions bordering on torture, the embassy says.
Embassy staff paid an emergency visit to Butina in her new place of detention. They also intend to send another note of official protest to the US Department of State, in addition to the one recently filed over the inhumane treatment of the Russian citizen.
"We have more and more questions to the U.S. justice system," the embassy says in a Facebook post. "Should allegations pressed against Maria before the actual trial condemn her to practices that are slightly below torture? It seems that the reason behind the US decision to withdraw from the UN Human Rights Council was to give the US authorities green light for such provocations."
Butina, a Russian national lobbying for looser gun controls in Russia, has been living and studying in the US. She was arrested in mid-July and charged with acting as a Russian agent without notifying the US attorney general. While she has been fully cooperating with the investigation, reports swirling around her insinuate she was getting cosy with Republican officials, including through the use of sex as incentive. The Russian embassy has been fighting for her release, and has previously complained that she is being subjected to unwarranted strip searches and denied proper medical care, all in an attempt to "break her will."
Butina's lawyer has also confirmed to RT that prison conditions have worsened her health. A fundraiser has been launched to help her.
If you like this story, share it with a friend!
You can share this story on social media: