Accused 'Russian agent' Butina deprived of sleep & medication – lawyer to RT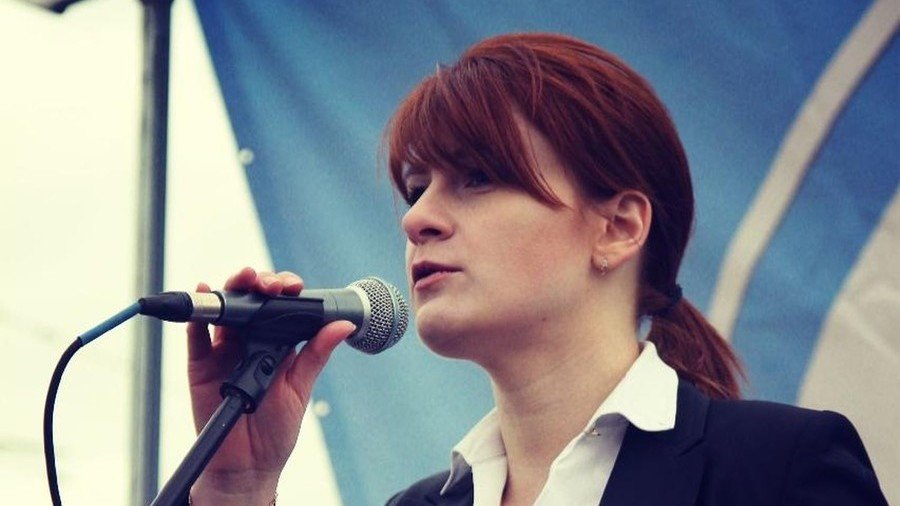 Jailed Russian gun activist Maria Butina, accused in the US of "espionage," has been unexpectedly transferred to another prison, her lawyer told RT. Butina is suffering from leg swelling and she was effectively deprived of sleep.
Maria Butina has been experiencing health problems in jail, yet she has been deprived of proper treatment, her lawyer, Robert Driscoll told RT. Maria has a "history of problems" with one of her legs and bad prison conditions triggered swelling of her limb.
"The conditions in prison in which [she was] on the cold side because of very strong air conditioning and also humid and damp, I think that has exacerbated the swelling. And so she sought treatments for that and so far she's just received Tylenol and nothing else," Driscoll sad.
Butina is also "a little bit frustrated" with the treatment she met in the so-called "protective custody," the lawyer said, namely with 15-minute checks at night, which disrupted her sleep. In "protective custody" a prisoner is segregated from the general population of a jail, especially if other inmates threaten the said prisoner, or he has shown suicide tendencies.
Maria has been transferred overnight to another prison. Driscoll is still unaware of the reasons behind the decision, yet it might have been caused by Butina's complaints over harsh conditions.
Butina was charged under a law that requires people who are deemed to be working for a foreign government to register with the Justice Department. Such charges make her case quite unusual, Driscoll believes, as the law basically makes otherwise legal actions of an individual prosecutable.
"I think it's a very unusual case, I think it presents legal issues that are novel. I mean, factually, she's just innocent and she was not functioning as an 'agent' of the Russian Federation when she was in the US," Driscoll said.
"There's no allegation of espionage, there's no allegation of classified information, there's no allegation she was paying anyone off, there's no allegation she was recruiting spies. None of the things you would typically see in an espionage case."
The US government is likely to produce loads of paperwork over Butina's case, which would require qualified experts to dig through it, the lawyer said, reminding that a fundraiser website to help Butina has been launched. Despite potential financial issues, Driscoll believes the defense will be successful and is eager to see Maria through the trials.
"I'm not going to be intimidated by any blowback in America in this case. I'm happy to represent her. She's pleaded not guilty and I'm with her 100 percent," Driscoll stated.
Butina moved to the US on a student visa in 2016. She graduated from American University in Washington DC with a master's degree in international relations earlier this year.
Butina is also the founder of Right to Bear Arms, a pro-gun organization that lobbies to change Russia's strict gun laws. Right to Bear Arms has developed ties with the National Rifle Association (NRA) in the US. In addition, Butina met and socialized with several conservative political figures.
Subscribe to RT newsletter to get stories the mainstream media won't tell you.
You can share this story on social media: