Accused 'Russian agent' Butina allowed phone calls, but not dental help, after 19 days' detention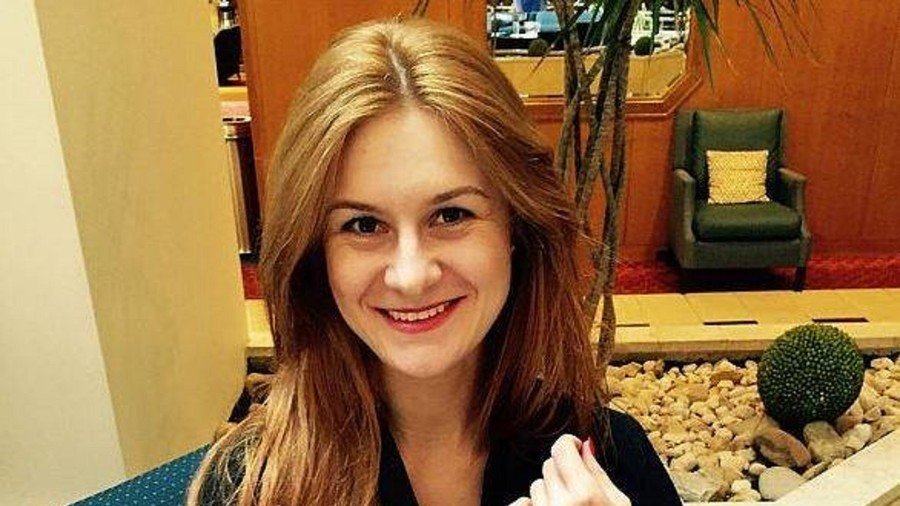 Embassy officials that visited Russian gun activist Maria Butina in US jail on Thursday said that the 29-year-old, who has been in custody for over two weeks, was allowed to make calls, was being denied the help of a dentist.
Thursday marks 19 days since Butina, charged with acting as an agent of the Russian government without notifying the US Attorney General, has been held behind bars without bail. Since her arrest in Washington, representatives of the Russian embassy in the US have kept in touch with the woman, visiting her several times, the latest on Thursday.
The embassy said that prison administration has now finally allowed the jailed activist to make phone calls, but could not put her in touch with her parents, citing unspecified "technical issues."
Maria, who is generally in "good health," has requested the help of a dentist, the embassy said, but the requests are being ignored.
The young woman "resiliently withstands all hardships and tries to adapt to them," the embassy said, passing on a message of gratitude from Butina to her friends and to those who believe her innocent. Butina "stands strongly" to prove her innocence in the US court.
In the wake of Butina's arrest, the Russian Foreign Ministry launched a campaign under the hashtag #FreeMariaButina in support of the activist. The campaign was immediately hijacked by the anti-Russian pro-establishment crowd, that flooded it with sexist and abusive comments.
READ MORE:Russian Foreign Ministry expresses support for citizen jailed in US, and suddenly 'it's war'
The US media has also picked on Butina's case, portraying her as a spy, although she has not been charged with espionage, and focusing mainly on salacious allegations against her. Butina's attorney Robert Driscoll told RT that juicy media tales that Butina had traded sex for influence lack any proof and come off as sexist.
"It makes [her case] more like a spy novel, and frankly easier for the public to digest. So editors and producers like those kinds of allegations," Driscoll said. He also refuted claims that Butina was preparing to flee to Russia at the time of her arrest, arguing that the government was forced to back down on the allegation after he offered the court evidence suggesting Butina planned to stay in the US and live there with her boyfriend.
Butina voluntarily testified before the US Senate Intelligence Committee back in April, explaining "basically all the types of the allegations," that have been recycled and brought forward again, according to Driscoll. On Wednesday, the Senate approved the release of the eight-hour-long testimony to the court and to Butina's defense. It won't be made public, however.
You can share this story on social media: