Russian Foreign Ministry expresses support for citizen jailed in US, and suddenly 'it's war'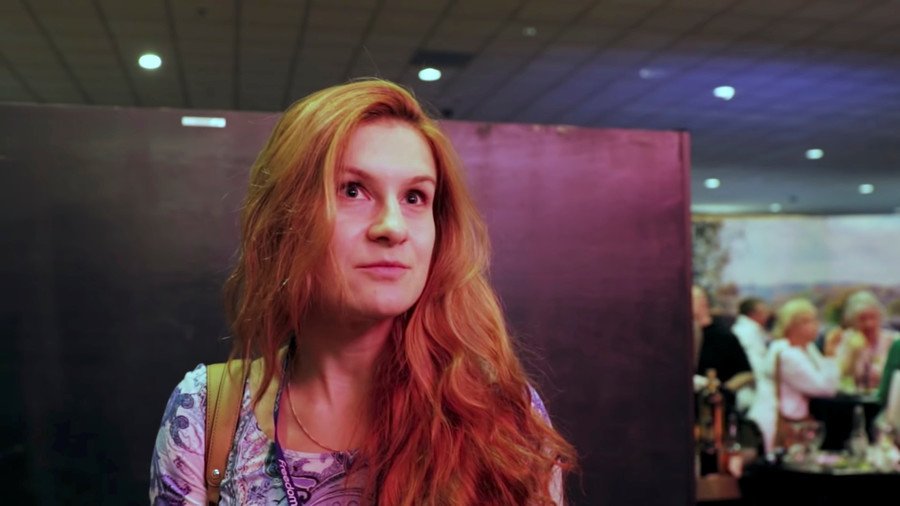 The Russian Foreign Ministry's Twitter account has launched a campaign in support of a Russian gun activist jailed in the US for 'acting as an unregistered agent' , opening a floodgate of crude and abusive comments.
Butina, 29, is currently awaiting trial in Washington DC, arrested last week on charges of conspiracy to act, and acting as, an agent of a foreign government without proper notice. Her lawyer says the trial is being politicized and Russian embassy staff were only allowed to visit her in jail on Thursday. Now, the Foreign Ministry is trying to raise awareness of the case, by launching the hashtag #FreeMariaButina and changing its profile picture to Maria's photo on Twitter.
What resulted was a deluge of crude smears and bizarre hyperbole from a diverse squad of anti-Russian, anti-Republican and pro-establishment figures.
Apparently, the ministry trying to support a citizen of its country locked up (unlawfully, as it believes) abroad with little proper consular access, is tantamount to war ("a troll war"). At least that's what renowned Guardian writer Carole Cadwalladr told her 170+ thousand followers.
Although her melodramatic proclamation was cheered by a large number of like-minded keyboard warriors, there were a number of (Russian?) Twitter users who questioned Cadwalladr language choice.
One commenter then regurgitated a remarkably thoughtful tweet, in reference to Assistant US Attorney Erik M. Kenerson accusing Butina of using sex to gain influence within conservative political circles.
This masterfully-worded Shakespearean sonnet was crafted by none other than former NSA analyst John Schindler, a disgraced Naval War College professor who resigned after it was revealed he had sent a photo of his penis to a woman who was not his wife. In other words: He is uniquely qualified to admonish men for "sticking d*cks" where they don't belong.
There was, of course, a whole slew of highly original jokes playing on the word 'free,' with many implying sexual favors. Because nothing says "#metoo" like a writer for Shareblue degrading a woman because she's Russian.
Meanwhile, Bellingcat's Eliot Higgins has tried to hijack the #FreeMaria hashtag to peddle his latest investigations.
Obviously, anybody who chooses to use the hashtag for its intended purpose — raising awareness about a gun activists who was of no interest to the Mueller collusion probe, and whose arrest curiously coincided with the Trump-Putin summit in Helsinki – is a Russian bot.
The judge presiding over Butina's case has ordered that she remain in prison, agreeing with federal prosecutors that she was a flight risk.
However, Butina's attorney, Robert Driscoll, argued that his client was arrested as she was packing to move to South Dakota, and that she was willing to postpone that move and check in regularly if she were released.
The Russian Foreign Ministry called her arrest politically motivated to disrupt the Helsinki summit between US President Donald Trump and Russian President Vladimir Putin.
"You get the sense that someone grabbed a watch and a calculator to determine when the decision on Maria Butina's arrest should be adopted to maximally undermine the outcomes of the summit… It was that deliberately timed," spokeswoman Maria Zakharova said at a briefing on Wednesday.
The arrest is "simply fulfilling an outright political order coming, as we understand, from the forces that continue to stoke Russophobic hysteria," Zakharova said.
Like this story? Share it with a friend!
You can share this story on social media: