Russian gun activist must remain in jail after prosecutors say she was Kremlin spy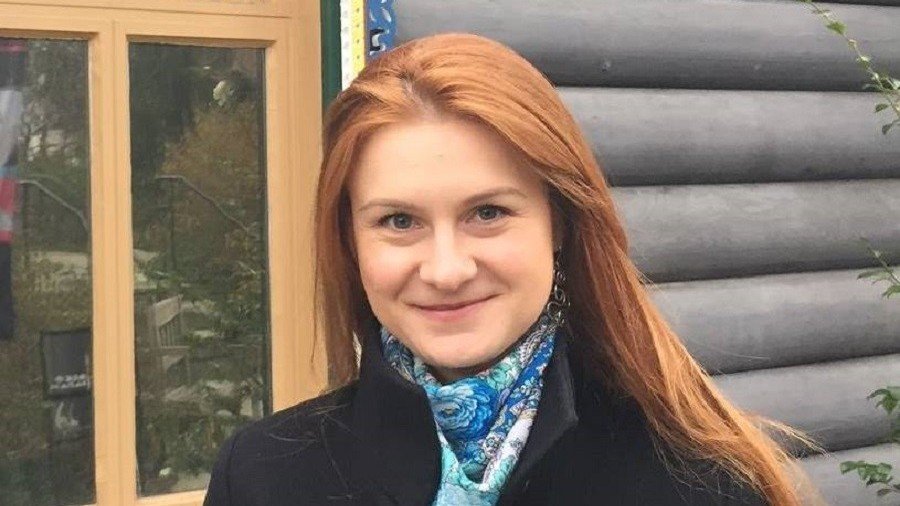 A federal judge granted prosecutors' demand that Russian gun activist Maria Butina remain in jail because she poses a flight risk and is linked to Russian intelligence. Moscow has called her arrest politically motivated.
Butina, 29, was arrested over the weekend on charges of acting as a foreign agent without registering with the US government. In court filings ahead of her detention hearing on Wednesday, federal prosecutors claimed Butina had to remain in jail because she was in contact with Russian spies via Twitter direct messages.
Magistrate Judge Deborah Robinson granted the government's request, saying the Justice Department had shown "preponderance of evidence" that the Russian citizen was a flight risk.
Butina's attorney, Robert Driscoll, argued that his client was arrested as she was packing to move to South Dakota, and that she was willing to postpone that move and check in regularly if she were released. He also urged that the case should not be tried in the context of current US-Russian relations.
"Ms. Butina is not a proxy for any of the serious and substantial issues that our country has with Russia right now," Driscoll said.
The activist had contact information of employees of the FSB and was "likely in contact with the FSB throughout her stay in the United States," argued Assistant US Attorney Erik M. Kenerson.
Kenerson accused Butina of having an "ongoing relationship" with a Republican strategist while offering another individual "sex in exchange for a position within a special interest organization."
FBI agents saw Butina in March dining with a Russian diplomat "suspected by the United States Government of being a Russian intelligence officer," Kenerson wrote.
After the November 2016 election, Butina sent a Twitter message to an unnamed Russian official, proposing a meeting with US lawmakers, which the official opposed.
The official has not been named, but he is widely presumed to be Aleksandr Torshin, a former Russian lawmaker and central bank official who has not held public office since 2015.
"I believe these messages are the Russian Official relaying the Russian Federation's instructions to its agent, Butina," FBI Special Agent Kevin Helson wrote in the charging affidavit published Monday.
Butina has been an outspoken activist for American values – specifically, the Second Amendment right to bear arms – in Russia. A 2015 poster shows her holding an automatic rifle and a handgun, pointing out that Russian laws allow rifles but ban handguns for self-defense, and asking, "Where is the logic?"
The Russian Foreign Ministry called her arrest politically motivated to disrupt the Helsinki summit between US President Donald Trump and Russian President Vladimir Putin.
"You get the sense that someone grabbed a watch and a calculator to determine when the decision on Maria Butina's arrest should be adopted to maximally undermine the outcomes of the summit… It was that deliberately timed," spokeswoman Maria Zakharova said at a briefing on Wednesday.
The arrest is "simply fulfilling an outright political order coming, as we understand, from the forces that continue to stoke Russophobic hysteria," Zakharova said.
Like this story? Share it with a friend!
You can share this story on social media: