Russian spy in the oval office? Nope, that was fake news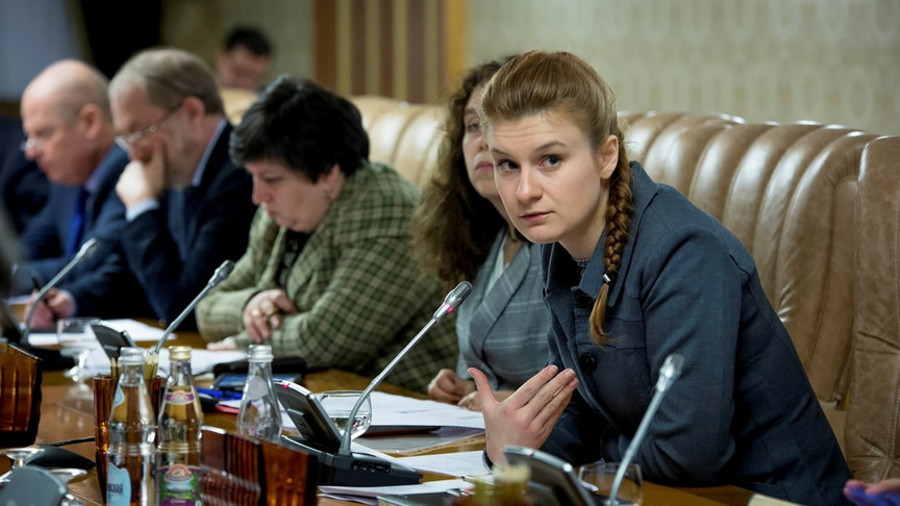 A senior political reporter for Mic was forced to delete a tweet in which she claimed that a woman charged with spying for Russia was present at an oval office meeting with President Donald Trump.
Journalist Emily Singer tweeted out the photo of the 2017 meeting between Trump and Russian foreign minister Sergey Lavrov, writing "this is Maria Butina — arrested for being a Russian spy — in the Oval Office with Trump."
But the only evidence Singer seemed to have was that the woman standing in the back of the photo had red hair and perhaps looked a bit similar to Butina, who was arrested in Washington, DC on Sunday and charged with "conspiracy to act as an agent of the Russian Federation within the United States." Butina denies the charges.
Singer's dramatic tweet racked up thousands of retweets and likes before she came back to clarify that the woman might not actually be Butina at all, but could be Cari Lutkins, a National Security Council staffer.
At that point, Singer said she "may" have to delete the original tweet, which she did shortly after, admitting that she could not "confirm" that the woman was Butina. It was later confirmed by various outlets that the woman was indeed Cari Lutkins and not Maria Butina.
Twitter users were not happy with the fake news and let Singer know about it. One user asked "if you can't confirm it, why did you say it?" while another advised that "in journalism the usual chronology is first you confirm, then you publish."
One man, who identified himself as the brother of the Lutkins, the woman who appeared in the photo, angrily wrote that perhaps Singer should "do a quick fact check before tweeting something that can cause issues in someone else's life."
Singer later responded to the controversy that her original tweet had caused, admitting she had "made a serious error" and apologized "for any confusion."
You can share this story on social media: