Time magazine's 'creepy' Putin-Trump cover is what media subversion really looks like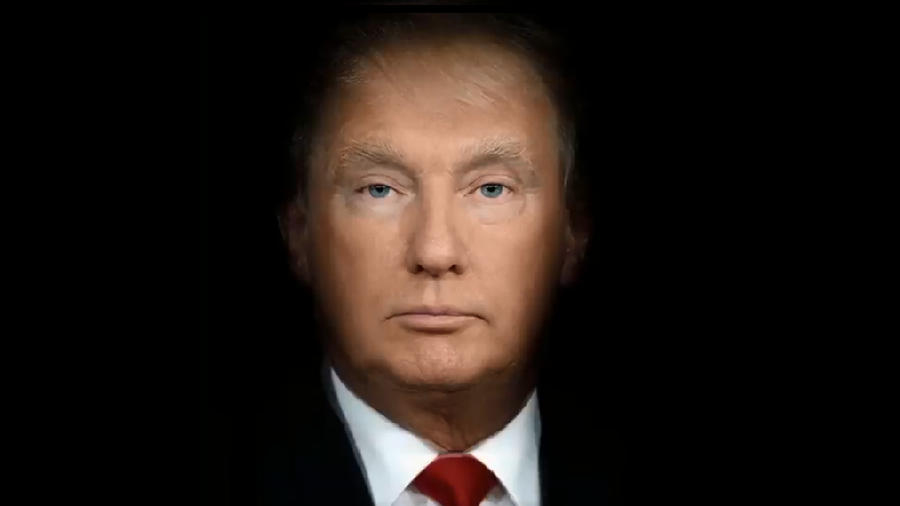 Staring out from the front cover of this week's 'Time' magazine is a striking, unsettling picture of Vladimir Putin and Donald Trump morphed into one. The hidden, yet unsubtle messaging behind the image is equally unsettling.
Time describes the image as "meaning to represent this particular moment in US foreign policy, following the pair's recent meeting in Helsinki, Finland." However, what it really represents is the way that a major US media outlet wants its readers to see these two men. As strange and creepy figures who are in some way linked.
The publication cannot write a story which backs up allegations that the two presidents have some kind of conspiratorial relationship, but it can print an image which insinuates it, demanding your attention and entering your subconscious. If investigators want a textbook example of how the media attempts to subvert and influence, then look no further.
How many other morphed images of world leaders has Time featured on its famed front page? None. There is no Trerkel, no Macrump not even a Tru Jong-Un. With these leaders there is no conspiracy to sell and no bandwagon on which to jump.
The US is still wrestling with the reality of Trump as president and claims of election interference. The mainstream constantly debates how it was allowed to happen at all, and here Time wants to provide the answer in one unsettling picture. It must have been Putin, the two are so close they could be one person the image suggests, they're two sides of the same coin.
RT can exclusively reveal that the two do, in fact, have extremely serious connections: they both currently find themselves as the leaders of the two biggest nuclear powers on Earth. That is an incontrovertible fact and, as Trump said in Helsinki, he decided to take a political risk by meeting Putin in an attempt to reduce tensions. In America's current political climate that is more than enough to get you an insidious Time magazine front page.
The idea is not original. German news magazine 'Der Spiegel' did the identical thing last year by morphing the two men on its cover page. The aesthetic was less psycho warfare horror movie, and more Soviet schtick.
Der Spiegel's headline was at least more transparent in what it was trying to say 'The double regent: how much Putin is in Trump?'
Time's simple 'The Summit Crisis' is short and ambiguous enough that the reader has more time to let the hidden meaning of the image settle in.
Has it worked? You only have to look on Twitter to see the words people are using to describe the front page: "Creepy," "nightmare," "scary" and "chilling." Time magazine: mission accomplished.
By Simon Rite
Think your friends would be interested? Share this story!
You can share this story on social media: