'Babes for Trump': Instagram account collects images of hot supporters (PHOTOS)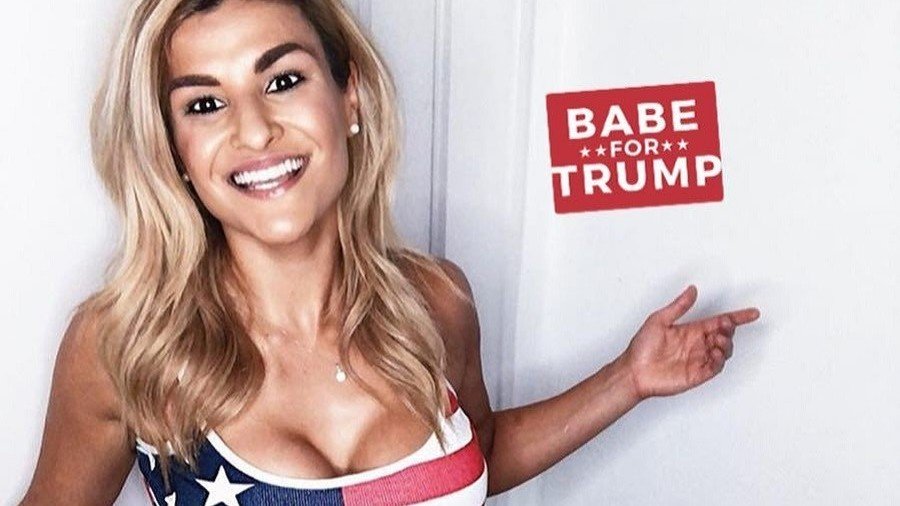 A risque Instagram account named 'Babe for Trump' is showing that it's not just far-right advocates and run-of-the-mill Republicans that support the 45th US president, but sexy conservatives too.
Much like calendars featuring pinup models, the account is designed to get viewers hot and heavy while making a pretty penny by shifting some pricey Trump centric merchandise. Many of the images, which feature well known conservative commentators like Tomi Lahren and Anna Paulina, are captioned with the 'Babes for Trump' or 'Hotties for Trump' hashtag.
It's not clear who the Instagram page is run by, but the profile urges people to tag themselves in images wearing 'Babe for Trump' branded clothing, which is being sold online for $42 (€37).

While many comments under the images hail the patriotic women for supporting the current US president, others are derogatory, with some viewers posting verbal abuse, offering up innuendo, or asking the models to strip naked.

READ MORE: 'Just a skater in underwear': World and European champion posts provocative snaps on Instagram

The organizer of the account is occasionally adding her twist. For example, in one post by the 'Babe for Trump' account, the image of a model was accompanied by hashtags like 'Liberalism Is A Mental Disorder' and 'Hillary For Prison'. The original uploader does not include such comments in her post, which simply show her sporting a rather fetching swimsuit and offering support for Trump.


Like this story? Share it with a friend!
You can share this story on social media: