Could science-fiction super soldiers become reality after extreme US military tests?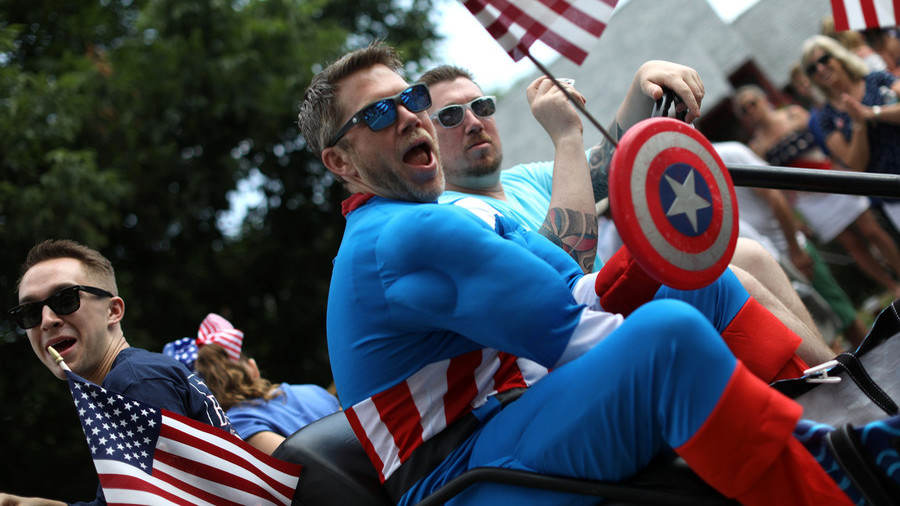 Captain America, Deadpool, Wolverine: three fictional characters with superhuman bodies boosted for combat. Such stories, however, may soon become reality through US military trials currently proposed to revolutionize warfare.
According to funding opportunity documents from the United States Special Operations Command, the "primary emphasis of the USSOCOM Biomedical, Human Performance, and Canine Research Program is to identify and develop techniques… for early intervention in life-threatening injuries, prolonged field care, human performance optimization, and canine medicine/performance." If that sounds like the US government is planning to research ways to engineer an army of super-soldiers and souped-up fighter dogs, that's because they are – which could give the US the edge on enemy countries in covert spy situations or on the battlefield.
READ MORE: US Army prepares for Street Fighter battle to 'develop overall tech fitness'
The US government plans to spend $15million on bio-enhancement studies that could see soldiers engineered to require a fraction of the normal amount of sleep and other "human performance optimization" factors such as "increased endurance, enhanced senses… [and] enhanced overall fitness… without noticeable augmentation," US Department of Defense documents show.
This is not the first time the US Department of Defense has engaged in science-fiction type studies. In order to devise a way to control people with special interrogation techniques, the CIA established Project Bluebird in 1950 – dosing over 7,000 US military personnel with LSD, without their knowledge or consent. Military personal suffered for years after the experiments, with over 1,000 participants suffering from mental health issues and illnesses like epilepsy. Many tried to commit suicide.
Operation Seaspray saw the Navy douse the unsuspecting citizens of San Francisco with a (previously thought) harmless bacteria in a secret experiment in 1950. Rare, severe infections spiked and at least one person died in the weeks after military tests began. In Senate subcommittee hearings in 1977, the army revealed that 239 open-air tests were conducted on the public between 1949 and 1969.
All those documents were classified at the time. But the new experiments, it's said, will not actually involve human beings, only simulators. What will come out of it though is not known.
Think your friends would be interested? Share this story!