Fake news media is 'opposition party' & bad for America - Trump
Published time: 16 Aug, 2018 13:37
Edited time: 17 Aug, 2018 12:35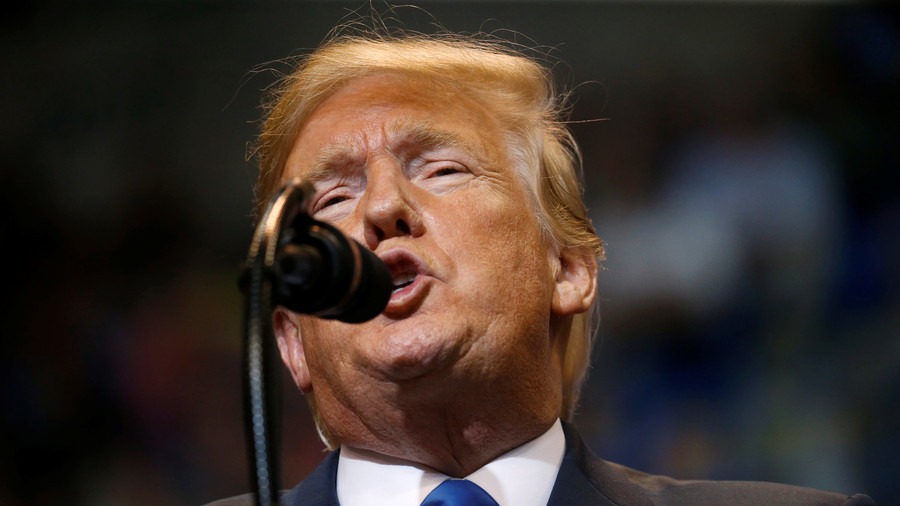 US President Donald Trump has tweeted that the "fake news media" is the "opposition party," while calling it "very bad" for the US. In true Trump style, he followed that up by saying "we are winning" the fight.
Trump has long rallied against so-called "fake news," branding some of America's largest media outlets, including CNN and The New York Times, as such.
His tweet comes amid reports that almost 343 news outlets will be publishing coordinated editorials on Thursday which denounce the US president's "dirty war" on the press. The movement was initially pushed by the Boston Globe.
On Thursday afternoon, the Senate unanimously approved a symbolic resolution proposed by Brian Schatz (D-Hawaii) and sponsored by Minority Leader Chuch Schumer (D-New York), declaring that "the press is not the enemy of the people" and condemning attacks on the "institution of the free press" and "efforts to systematically undermine the credibility of the press" as an attack on the "democratic institutions of the United States."
Trump's war on the media has been controversial since it began, with many claiming he is trying to censor the free press. He has skipped both White House correspondents' dinners that have taken place during his presidency, and the White House even went so far as to ban a CNN reporter from a press event last month, claiming she asked "inappropriate questions." In February 2017, shortly after he came into office, Trump banned reporters from CNN, the BBC, and the Guardian from an off-camera press briefing.
He has also accused the "fake news media" of taking part in a "phony Russian witch hunt" regarding unsubstantiated claims that Trump colluded with Moscow during the 2016 presidential election.
Like this story? Share it with a friend!