Apple says buildings at its new billion-dollar headquarters worth just $200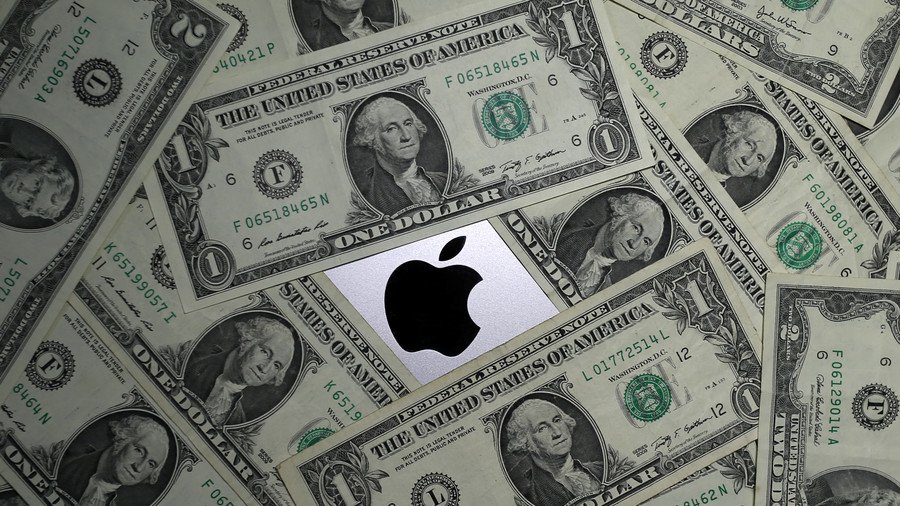 US tech giant Apple became the first company to reach an historic $1 trillion in market capitalization recently, but it still doesn't like paying more taxes, according to recent reports.
Apple has been at odds with California's Santa Clara County over the value of its property. As the local newspaper San Francisco Chronicle reports, Apple evaluates a cluster of properties around its brand-new Apple Park at just $200. Santa Clara County's tax assessor says the properties are worth $1 billion.
In California, businesses and individuals pay a property tax. It is calculated according to the value of the land and the buildings on it.
Since 2004, Apple has appealed tax assessments in Santa Clara County 489 times. In total, according to the newspaper's report, the tech giant has disputed taxes on $8.5 billion in property value. Apple is the largest taxpayer in the county, paying $56 million in tax year 2017-18.
"These are major cases, and publicly, they kind of go under the radar screen," Santa Clara County assessor Larry Stone said. Companies like Apple are ready to spend millions to get a profit from avoiding taxes, according to him.
This is not the first time Apple has been accused of attempting to hide from taxes. In 2016, the European Commission ordered Apple to pay Ireland up to €13 billion ($16 billion) and has since taken the Irish government to court over its delays in recovering the money.
Apple CEO Tim Cook has said the iPhone producer pays its taxes properly.
"In every country where we operate, Apple follows the law and we pay all the taxes we owe," Cook said in an open letter in 2016.
For more stories on economy & finance visit RT's business section
You can share this story on social media: