Is this sultry sister of 'Hot Felon' Meeks? Woman's mugshot sparks theory (POLL)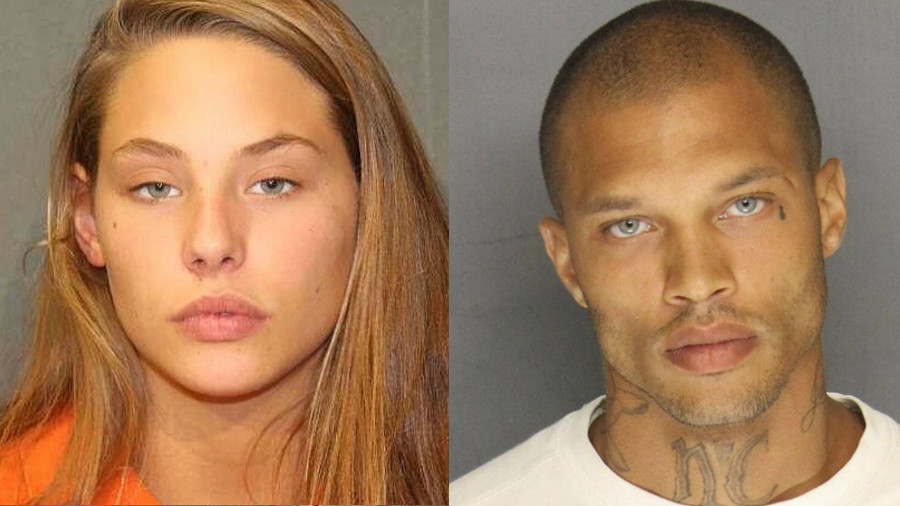 A woman reportedly arrested for driving without holding a valid licence could soon become the next criminal to strike it rich after seeing her mugshot go viral.
The unidentified blonde's picture was posted on the Mugshot Baes Twitter account, immediately provoking a reaction from commentators. Some were so taken by the woman's good looks that they were quick to absolve her of any blame for reportedly getting behind the wheel with a suspended driving licence.
READ MORE: Model prisoner: 'Hot felon' eyes acting career now that he's released
Some saw a likeness with convict Jeremy Meeks, the 'Hot Felon' and former gang member who became an American fashion model after his mugshot went viral in 2014. At the time, he was being held on federal charges for possession of a firearm and grand theft.
Some international outlets reported that Meeks is the woman's brother, an unlikely prospect that seems entirely based on the very slight resemblance between the sultry-looking pair.
READ MORE: If looks could kill: Criminal earns #Prisonbae title for 'hot' mugshot
After being released from jail, Meeks became a model and began a relationship with Chloe Green, the daughter of British billionaire Philip Green. The pair had a son earlier this year.
What do you think, do the woman and Meeks could be brother and sister, or is this just a little bit of wishful thinking?
Think your friends would be interested? Share this story!
You can share this story on social media: