Transport Security head says armed surveillance of innocent flying Americans 'makes a lot of sense'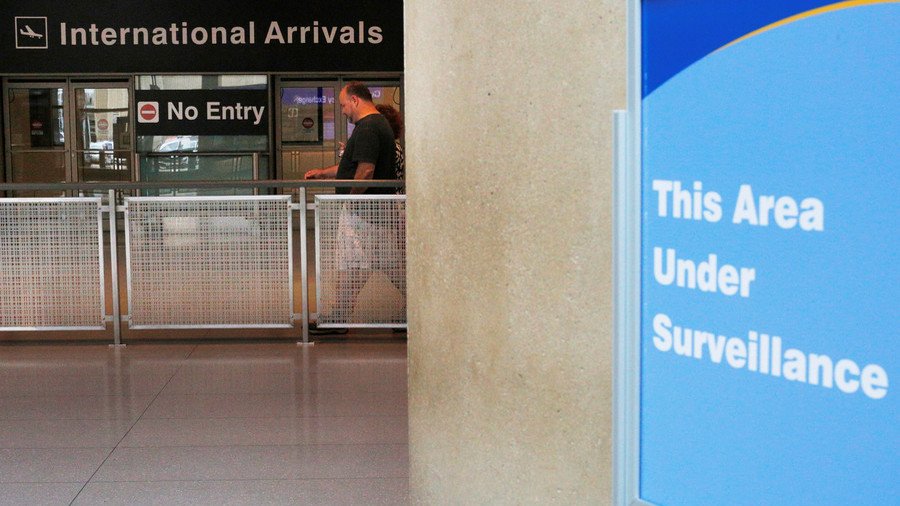 Transport Security administrator David Pekoske has defended his agency's controversial and creepy Quiet Skies surveillance program – that sees armed federal agents collect information on ordinary Americans' behavior in airports.
Pekoske told CBS News – in his first TV interview since the controversial program was revealed a month ago – that a dragnet surveillance program like Quiet Skies "makes an awful lot of sense."
Under the program, Federal air marshals are assigned to spot potential threats based on a list of shockingly common behavioral traits.
Observing the boarding area from afar, excessive fidgeting, exaggerated emotions, going to the bathroom, sweaty palms, strong body odor, staring into space, face touching, using a computer on the flight, and 'having a cold penetrating stare' are all considered suspicious behaviors by the TSA.
"Our job overall as an agency, and the air marshals in particular, in flight, are working to make sure that we mitigate any risks that could occur in aircraft," the agency chief explained. "If an agency responsible for security has some information that might indicate that there may be – emphasis on may be – more risk with a particular passenger, providing some mitigation or some risk management on the flight is a very important and very reassuring thing to me."
Quiet Skies dates back to 2011, but was revealed to the public in late July. It targets travelers who are neither wanted criminals, nor on any 'no fly' lists, but for some reason are deemed to potentially pose a threat in the sky. This March, the program was expanded, and now assigns teams of air marshals to scan airport crowds and airplane cabins, looking for suspicious behavior.
The TSA's 'no fly list' is compiled by the FBI, and contains around 50,000 names. Pekoske explained that Quite Skies targets travelers who have not done anything to warrant their inclusion on the list, but "still create a level of concern that we need – we felt we needed to have a presence on the flights that they were flying on."
While the scope of the new program is yet to be fully understood, it is believed that up to 50 Quiet Skies passengers are spotted in crowds each day. Up to 3,000 agents are estimated to work the skies.
The TSA's air marshal program costs over $800 million per year. According to a 2017 Government Accountability Office report, the agency "does not have information on its effectiveness" in deterring attacks.
A separate report found that the agency also could not present "valid evidence" that its list of behavioral traits used to identify suspicious passengers actually worked.
The Quiet Skies program has been criticized – even by TSA agents themselves. One agent quoted by the Boston Globe said it's "troubling and raising some serious questions as to the validity and legality of what we are doing and how we are doing it."
"The American public would be better served if these [air marshals] were instead assigned to airport screening and check-in areas so that active-shooter events can be swiftly ended, and violations of federal crimes can be properly and consistently addressed," John Casaretti, president of the Air Marshal Association, said.
Senator Ed Markey (D-Massachusetts) called the program "the very definition of 'big brother,'" and added that "innocent Americans should not be subjected to this kind of violation of their rights."
'Quiet Skies' is the very definition of 'Big Brother'. Innocent Americans should not be subject to this kind of violation of their rights. I'm demanding answers from TSA about this questionable program, including if it actually prevented terrible events.https://t.co/7YJUDaMaoP

— Ed Markey (@SenMarkey) July 31, 2018
The TSA, created in 2001 as a response to 9/11 attack, is often the subject of public criticism and scrutiny for its handsy security procedures. Meanwhile, a report last year found TSA screeners, equipment or procedures failed at a "ballpark" rate of 80 percent.
Think your friends would be interested? Share this story!

You can share this story on social media: