'I'm a clean, thoroughbred, white girl': DUI suspect tries to avoid arrest
Published time: 8 Aug, 2018 16:58
Edited time: 9 Aug, 2018 07:40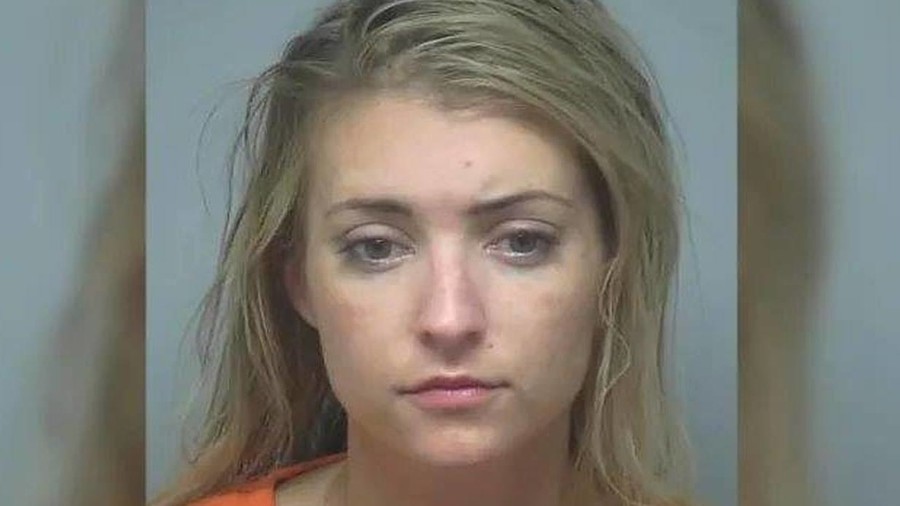 A South Carolina woman who was caught speeding and driving under the influence of alcohol told police officers that she shouldn't be arrested because she is a "very clean, thoroughbred white girl".
The 32 year-old woman, Lauren Elizabeth Cutshaw, was pulled over by police in Bluffton, Beaufort County, after she ran a stop sign while driving drunk more than 30 miles an hour over the speed limit, reported the Island Packet.
According to details in the police report she told officers she only had two glasses of wine, but when they questioned how large the glasses were, she responded, "I mean I was celebrating my birthday."
"I'm a white, clean girl," she said, adding "you're a cop, you should know what that means," when asked about the relevance of her statement.
Cutshaw went on to list a host of additional reasons why she shouldn't be arrested. These included the fact that she was a former cheerleader and sorority girl, had perfect grades and graduated from a "high accredited university" and had a partner who worked as a police officer.
The police report also described the woman's eyes as "bloodshot and glossy," and stated she was slurring her words and noted the smell of alcohol from the car.
A breathalyzer test found that Cutshaw had a 0.18 percent blood alcohol level. Despite her arguments she was arrested for driving under the influence as well as speeding, disregarding a stop sign, simple possession of marijuana, and possession of drug paraphernalia charges, according to the jail log.
"Making statements such as these as a means to justify not being arrested are unusual in my experience as a law enforcement officer and I believe further demonstrate the suspect's level of intoxication," the officer wrote in the report. The woman was booked into the Beaufort County Detention Center.
Like this story? Share it with a friend!