'Shock' train announcement calling on gypsies and beggars to 'get off' causes outcry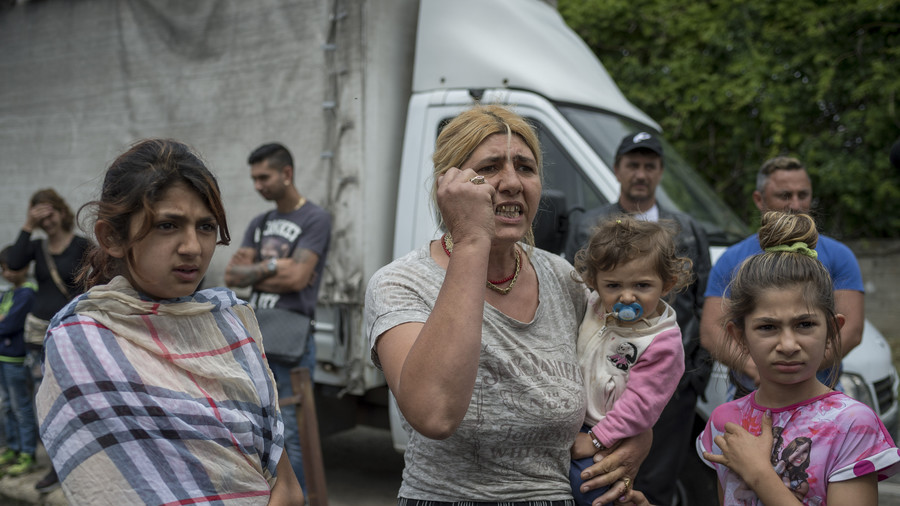 A "shock" anti-Roma train announcement in Italy calling for gypsies and beggars to "get off" the train because they'd "broken people's balls" has caused outrage on social media.
The announcement was made on Tuesday by a female staff member on a northern Italy route from Milan to Mantova. It warned passengers to refrain from giving change to beggars, to whom she referred by the derogatory term "harassers." The voice then called on both beggars and Roma people to leave the carriage at the "next stop" because "you've broken balls."
The shock announcement was reported on social media, prompting the Trenord rail company to open an investigation into the incident. It found one of its female staffers responsible, with Italian news agency ANSA reporting that she now faces disciplinary action that could lead to dismissal.
Raffael Ariano, one of the passengers on the 12:50pm service, was the first to bring the incident to light.
A Facebook post where he said he was confident the behaviour could be sanctioned went viral.
One user who commented backed Ariano's appeal, saying: "Unfortunately we have to assert that our country is becoming less of culture and civilization and more of insults and vulgarity."
Meanwhile, Guido Mascioli said he was thankful that not everyone had been swayed by what he said has become "prevailing racism" in Italy.
People also flocked to Twitter to express their outrage at what was branded a "racist" announcement.
"In the end we can say that… we are more racist than we thought," one user said.
Another hailed Ariano for having the courage to report the incident, before calling on the public to "stay human."
The company said in a statement it had "immediately" launched an investigation into the incident, which it branded "serious and deplorable."
If you like this story, share it with a friend!