Prosecutors want to classify evidence in case against accused 'Russian agent' Maria Butina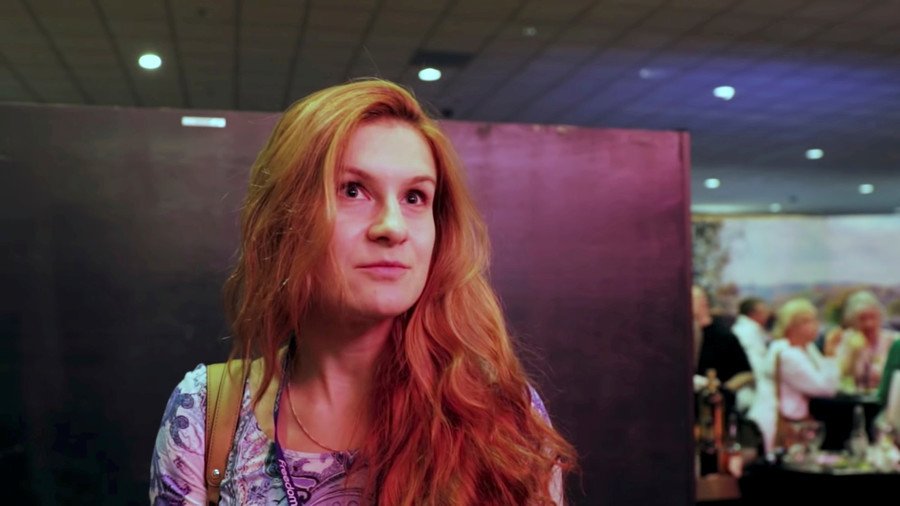 US federal prosecutors want to seal evidence in their case against Maria Butina, the Russian national who has been charged with conspiracy against the United States and failure to register as a foreign agent.
During a hearing at the US District Court for the District of Columbia on Wednesday, prosecutors said they wanted the protective order because they were worried about Butina's lawyers potentially leaking material to the media. They argued that the protective order would "facilitate the protection of the investigation."
Prosecutors said they had up to 12 terabytes of data to be provided on the case, with "four to six" terabytes — about 1.5 million files — ready to hand over to the defense "as soon as possible". The remaining four to six terabytes would be ready "in about two weeks," they said.
Butina's lawyer, Robert Driscoll, argued that the defense should be allowed to get back materials that were in her possession before she was arrested, including her personal diary and material from her computer — and said they would agree not to share such materials with the media.
Prosecutors pointed to Driscoll's recent media appearances defending Butina, but Driscoll said he felt he was in an unusual position and that he had to "zealously" represent her in the face of a barrage of negative coverage. He said that his media appearances were "an eye dropper in a negative tsunami [of media coverage] that's already convicted [Butina]."
Judge Tanya Chutcan said that prosecutors must provide the protective order in Butina's case by August 8 and that her defense team should provide arguments on the order by August 15.
- Butina's lawyer said they think she should be able to get materials that were in her possession before her arrest (like her diary, notes, material on her computer) without the restrictions of a protective order. Lawyer said they'd be willing to agree not to share with the media

— Zoe Tillman (@ZoeTillman) July 25, 2018
During the hearing, Driscoll also expressed doubt over allegations that Butina had offered sex in exchange for a job, telling Judge Chutcan that the defense had "no idea" what prosecutors were talking about.
Butina arrived in the US on a student visa in August 2016 to study for a Master's degree at American University. She became involved in activism with the National Rifle Association (NRA) and has been a proponent of conservative values. Prosecutors say these activities were a front and that Butina was secretly acting as an agent of Moscow.
She was arrested in Washington DC on July 15 and is accused of failing to register as a foreign agent of Russia and conspiracy against the US. She has denied the charges and was denied bail after prosecutors argued successfully that she posed a significant flight risk, given her alleged connections to Russian intelligence officials.
READ MORE: Lavrov to Pompeo: Free Maria Butina arrested on fabricated spy charges
Driscoll has previously called the charges against Butina "simply a misuse of the Foreign Agent statute, which is designed to punish covert propaganda, not open and public networking by foreign students."
In court on Wednesday, Driscoll said the defense team may appeal her detention in the US within the next two weeks and that they might also file a petition to withdraw all charges against her.
You can share this story on social media: