US B-1B Lancer bombers allowed to fly with broken ejection seats – report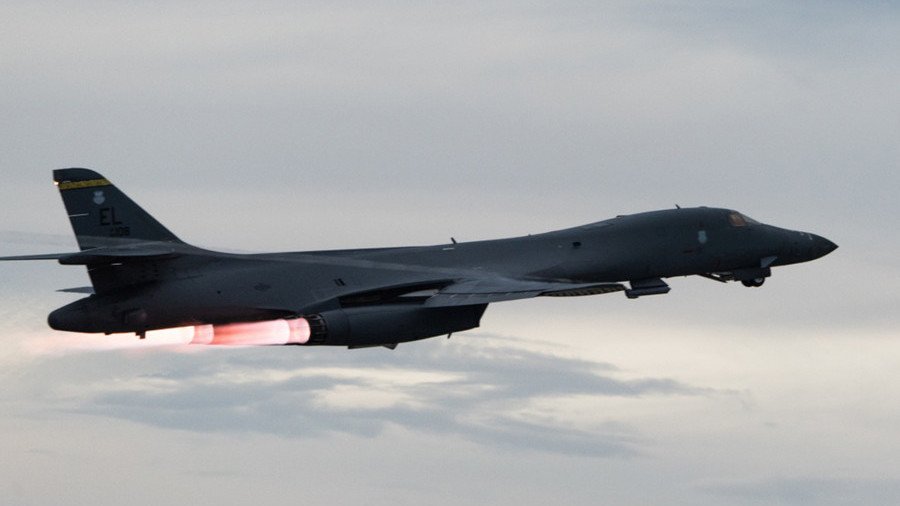 The US Air Force allowed its fleet of B-1 strategic bombers back in the air despite a number of them still affected by potentially lethal ejection seat problems, Foreign Policy (FP) reported.
B-1B Lancer bombers were grounded by the US Air Force last month after a safety investigation into an incident in May, in which an ejection seat of a bomber based at Dyess Air Force Base in Texas failed to deploy during an in-flight fire. The stand-down order was lifted on June 19. But B-1s were allowed to fly again despite some of them still having problems with a component on the egress system, Foreign Policy said citing a confirmation by the Air Force.
Speaking to FP, the service said it was working on fixing the planes' Advanced Concept Ejection Seat (ACES) II ejection seats, but would not say how long it would take to have the whole fleet checked. The acknowledgement comes as the air force struggle with a readiness crisis, as evidenced by 12 fatal incidents since October, in which 35 military pilots and crew were killed, according to a Military Times study.
The May 1 incident was luckily not one of those. The three other crew members refused to abandon their crewmate after the ejection system failure and successfully landed at Midland International Air and Space Port in Texas.
When the grounding of the B-1 fleet was lifted, US Air Force Major General Thomas Bussiere, the head of the 8th Air Force, which specifically manages the service's bomber squadrons, said they "have high confidence that the fleet's egress systems are capable and the fleet is ready to return to normal flight operations."
"It is known that not all B-1s are affected by the ejection seat system components, though it is still being determined which specific aircraft are affected," 7th Bomb Wing spokeswoman 2nd Lt. Kali L. Gradishar told Military.com during the safety probe. "Also, while parts do exist to fix the system, an inventory is in the process to determine the specific types and number of parts needed to fix all affected aircraft."
The supersonic long-range B-1 bomber has been in service since the mid-1980s.
Think your friends would be interested? Share this story!
You can share this story on social media: