Las Vegas mass shooting victims sued by MGM Resorts
Published time: 17 Jul, 2018 16:45
Edited time: 18 Jul, 2018 07:50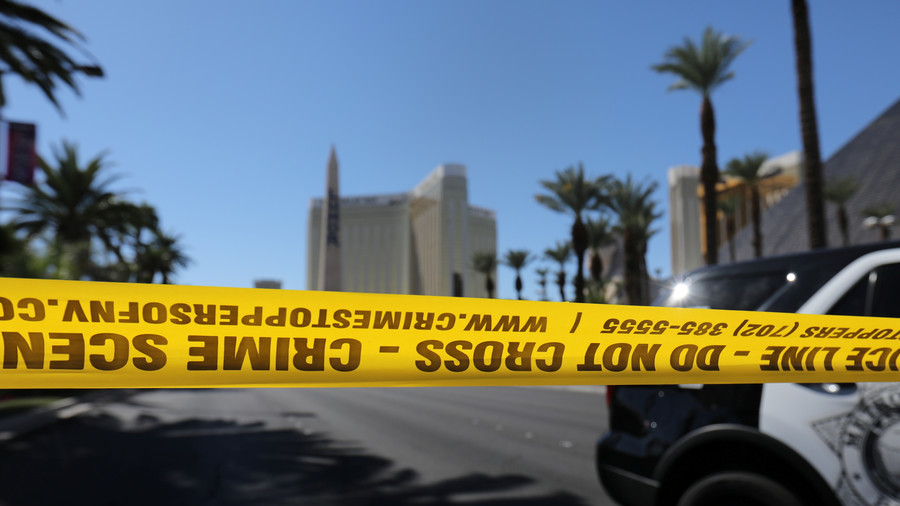 MGM Resorts has filed federal lawsuits against over 1,000 victims of last year's Mandalay Bay mass shooting, in a bid to prevent them suing the resort chain for damages.
The company owns the Mandalay Bay hotel, where gunman Stephen Paddock opened fire, and the Route 91 Harvest festival venue, where his victims had gathered. The lawsuits argue that the company cannot be held liable for deaths, injuries, or damages that occurred during the October 1 massacre, as it had taken adequate measures to "help prevent and respond to mass violence."
According to a federal act signed into law after 9/11, a company that uses anti-terrorism technology certified by the Department of Homeland Security is protected from liability in the event of an attack. As MGM hired a DHS-certified security company for the Route 91 venue, the company believes it is immune to possible legal action from victims.
The suits do not seek money from the victims, but rather ask the federal judge to rule that any future lawsuits against MGM are invalid. In the immediate aftermath of the massacre, a lawsuit filed on behalf of some 450 victims accused MGM of shirking its "duty of reasonable care," in allowing Paddock to repeatedly come and go from the hotel, stockpiling weaponry in the days leading up to his rampage.
The Las Vegas shooting is the deadliest mass shooting in American history. From the hotel's 32nd floor, Stephen Paddock opened fire on crowds of country music fans at the Route 91 Harvest festival across the road. Using semi-automatic rifles - reportedly modified with bump-stocks to fire in sustained bursts - Paddock chewed through 1,000 rounds of ammunition, killing 58 people and injuring 851.
When police breached the door to Paddock's room almost 30 minutes later, they found him dead on the floor, with a self-inflicted gunshot wound to the head.
The FBI saw no discernible motive to Paddock's attack. The 64-year-old investor and gambler had no political affiliation, and no criminal record. He had, however, been stockpiling firearms for years prior to his attack, and had reportedly been "behaving strangely" in the year beforehand. The FBI found "several hundred images of child porn" when his computer was searched.
Las Vegas attorney Robert Eglet, who has previously represented Paddock's victims, described MGM's lawsuit as "a blatant display of judge shopping." Eglet has accused MGM of using obscure legislation to force the lawsuit to be handled in a federal court, instead of a state court, which may be more sympathetic to victims.
"I've never seen a more outrageous thing, where they sue the victims in an effort to find a judge they like," he told the Las Vegas Review Journal. "It's just really sad that they would stoop to this level."
A statement from MGM attempted to paint the lawsuit as being in victims' best interests. "Years of drawn out litigation and hearings are not in the best interest of victims, the community and those still healing," a company spokesperson said.
Subscribe to RT newsletter to get stories the mainstream media won't tell you.