Vegas shooter possessed child porn, new 'person of interest' discovered in case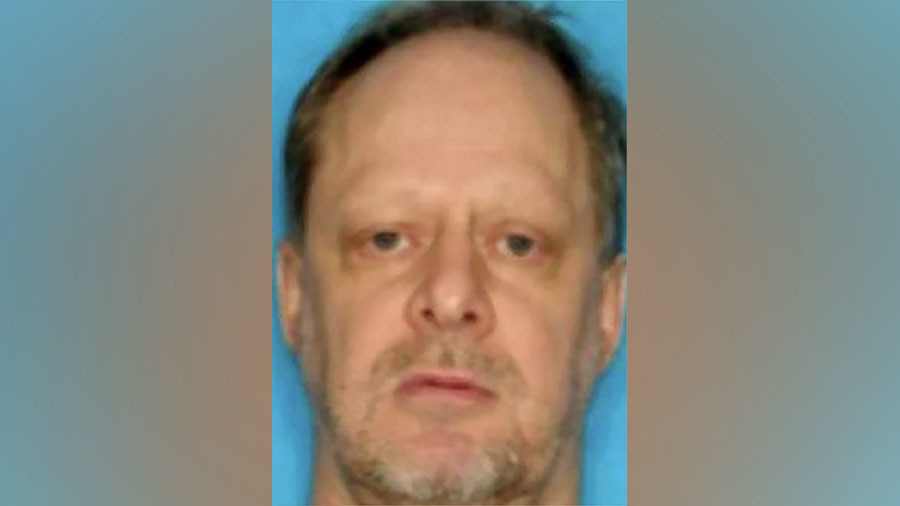 A new person of interest has been identified in the case of Las Vegas shooter Stephen Paddock, but authorities insist he acted alone in the massacre.
On Friday, Sheriff Joseph Lombardo of the Las Vegas Metropolitan Police Department (LVMPD) released an 81-page preliminary investigative report on Paddock that reveals a new person of interest in the case. However, investigations are ongoing and many details are yet to be confirmed. The person of interest is not Paddock's girlfriend, Marilou Danley, who authorities had previously been looking into.
The file also contains "disturbing" internet searches for SWAT tactics and photos of Paddock's deceased body surrounded by the arsenal of weapons he allegedly used during the shooting. The FBI also found "several hundred images of child porn" after scanning Paddock's computer. It further revealed google searches for other potential public venue targets, ballistics and questions such as, "How tall is Mandalay Bay."
It further states that Paddock bought almost double the amount of firearms in the year leading up to his October 1, 2017 attack than he had purchased in the 24 years after he bought his first gun in 1982. It also revealed that from 1982 to September 2016, Paddock bought 29 firearms, consisting of handguns, shotguns and a rifle. From October 2016 through to September 2017, Paddock bought 55 more firearms.
Most of the guns Paddock purchased in 2016 and 2017 were various caliber rifles. He also bought 100 firearm related items, including bump stocks, ammunition, scopes and cases through numerous retailers.
Las Vegas police said all Paddock's weapons were bought legally in store or online, before he shot dead 58 people and injured thousands of others from his Mandalay Bay Hotel suite.
Paddock "did not commit a crime until he fired the first round into the crowd at the Las Vegas Village," the report said, while also revealing that he was "observed" moving numerous suitcases from his vehicle to different hotel suites, and on more than one occasion, gambled at casinos in downtown Las Vegas.
On one trip away from his hotel, Paddock stopped at a Walmart store in Mesquite and "purchased luggage, razor blades, fake flowers, a vase, and a Styrofoam ball."
Paddock's girlfriend, who was in the Philippines at the time of the attack, told investigators that her boyfriend's behavior started to change in the year leading up to the shooting. "Paddock had become 'distant' and their relationship was no longer intimate."
"He was described as 'germaphobic' and had strong reactions to smells."
Danley also told investigators that Paddock was "behaving strangely" during a stay with him at the Mandalay Bay Hotel a month before the October 1 massacre.
"The two were staying in room 60-235 and she observed Paddock constantly looking out the windows of the room which overlooked the Las Vegas Village venue," according to the report. "Paddock would move from window to window looking at the site from different angles."
READ MORE: Hundreds of victims of Las Vegas shooting file 5 lawsuits in Los Angeles
Ahead of the report's release Thursday night, US Representative Scott Perry (R-Pennsylvania) claimed that he has "been made aware of what I believe to be credible evidence" connecting Paddock to a "potential terrorist infiltration through the southern border regarding this incident." The congressman made the revelation on Fox News' 'Tucker Carlson Tonight' program.
Also appearing on the talk show was Catherine Lombardo, an attorney representing a group of Californians shot by Paddock. She promptly took the lawmaker to task for suggesting the shooter had a connection to terrorists.
"We've seen no evidence of a terrorist attack," Lombardo said. "I would ask, with all due respect Congressman, unless you have specific evidence to back that up, it seems a bit irresponsible to make that allegation. If you do have any evidence of that, I'm asking you right now."
Perry replied that he could not divulge specific information "until that situation develops."
You can share this story on social media: